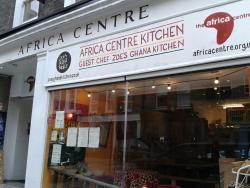 The legendary Africa Centre and its kitchen have always been an exotic bloom in the manicured Covent Garden. The centre is a hub of music, creative and cultural activity and is a bit shabby chic. But sadly, its raw street vibe has been an increasing anomaly in a bit of WC1 now horridly commercialised.
Mid-September, it moved to the hipster Rich Mix in Shoreditch but not before it dedicated its savoury swansong to Zoe's Ghana Kitchen
ZGK was instigated as a pop-up restaurant in a live workspace, originally located in Hackney as part of its Wicked Arts Festival. Since then, creative writing student and law graduate Zoe has sought to create a contemporary and vital Ghanaian dining experience with more than hint of home cooking.
Zoe learnt her culinary craft from her Ghanaian, Fanti father whose heritage leads back to both Elmina on the Cape Coast and North Kaneshie, Accra. Earlier this year, Zoe paid pilgrimage to her father's native country, refining her skills in both Fanti and Ewe styles of cooking.
Her kitchen had a residency at the Africa Centre over summer and is now poised to pop up in a clutch of other random locations.
When we visited one sultry September evening, the cafe was full of DJs discussing the merits of Afrobeat rhythms, involving everyone in their debate around a communal table. The food united a disparate troupe of musicians, DJs and hangers on, helping them tell their tales.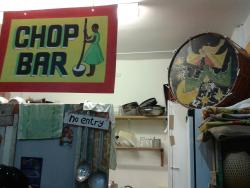 Although the menu was limited, it was well representative of Ghanian cuisine and changed on a daily basis. We started with deep fried yam balls coated in a shell of Gari (Cassava crumbs aka tapioca), served with a peanut butter soup. These worked particularly well, the nuttiness contrasting with the soft yam and crispness of the cassava.
Next, a peanut butter and lamb stew which we mixed with more cassava. This worked less well, the cassava turning the soup into a gritty paste. Its blandness overwhelmed the nut and lamb flavours.
However, a grilled chicken wrap restored our faith. This was served with Jollof rice – a tomato-ey grain reminiscent of paella – and Shito sauce (fun to ask for), a delicious paste of Scotch Bonnet peppers mixed in sunflower oil that she bought at Hackney's Ridley Rd market. The chicken itself was marinated in the Shito, and its heat was not to be underestimated.
We splottered it down with a bottle of Nigerian brewed Gulder – a pale malty puppy with a dry hoppy finish.
Pudding was a chilli and ginger fried plantain: an enticing combination but the plantain was unfortunately overpowered by the heat of the chilli and didn't provide quite the finale we'd hoped for.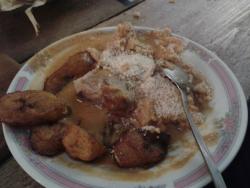 But overall, ZGK was an exciting, vibrant dining experience, with a home-spun feel in relaxed surroundings. Reasonably priced, the meal gave an interesting insight into Ghanian food with a panoply of new flavours and textures. Keep an eye out for Zoe popping up near you.