Tommi's at The Princess of Wales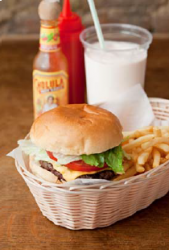 Unless you've recently relocated to Mars (I hear the Olympus Mons has some great nightlife,) you really can't have missed that in the last year burgers, and everything patty related, has blown up on the London restaurant scene.
On Thursday 24th October Tommi's, will begin its monthly residency at Primrose Hill pub The Princess of Wales, with a menu that features  the familiar, plus a brand new dish, exclusive to the pub. If haven't yet been to Tommi's Marylebone joint, or are a fan of its original pop‐up, head to The Princess of Wales after 5pm for dinner on the third Thursday of every month, where you can sample the patty recipe Tommi has perfected over several decades of flipping burgers, alongside a selection of London craft beers and cocktails courtesy of the pub team.
As always, Tommi will be keeping things nice and simple, with a patty menu offering a veggie, plain and cheese option, and the steak burger – a mixture of rump, rib‐eye and fillet. There'll also be properly skinny, crunchy and saltyfries, and homemade Béarnaise and cocktail sauces as well as that exclusive menu addition, which Tommi is keeping close to his chest. Doesn't he know that sharing is caring?
 Produce is sourced from within the UK, with meat from HG Walter butchers in Barons Court and bread from Millers Baker. Expect patties to be served up classic diner style with iceberg lettuce, tomatoes, chopped onion and Ketchup.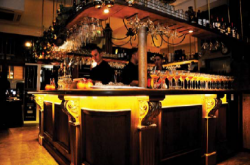 As one would expect from a Primrose Hill pub, The Princess of Wales will be offering a choice of craft beers and special cocktails. Local brews include the Stiff Upper Lip (a well‐rounded beer with lasting crisp bitterness and a light citrus finish) or Diamond Geezer (a hoppy red ale with a touch of caramel sweetness and light nuttiness). If cocktails are more your thing, let the team rustle‐you‐up concoctions like the Ginger Ninja (ginger and honey infused rum, limejuice, cinnamon syrup, angostura bitters and a gingerbeer top) or the Breakfast Margarita(Mexico – orange infused Tequila with marmalade and pink grapefruit served in a jam jar).
The picture will be completed with live DJ music courtesy of Ben from KORT .  For reservations, call 020 7722 0354, Times: 5pm ‐10.30pm.