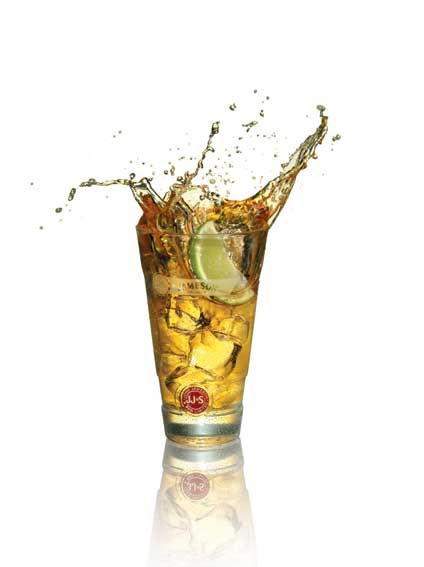 Celebrate the Jameson Empire Awards with a delicious movie-themed cocktail
In celebration of this year's Jameson Empire Awards (29th March 2009), Jameson has created 'No Cocktail for Old Men' – a delicious twist on a classic mule cocktail and the perfect drink to sip in front of your favourite film. While celebrities will be served the drink at the star-studded ceremony, you can live like an A-lister and enjoy this delicious cocktail at home. Or if planning an evening out why not head to trendy Detroit Bar in the heart of London's Covent Garden (www.detroit-bar.com) where they will be serving No Cocktail for Old Men for the next couple of weeks.
No Cocktail for Old Men
50ml Jameson
Fresh lime juice
200ml ginger beer or ginger ale
Sugar syrup (optional)

Method: Fill a tall glass with ice. Add all ingredients and garnish with a wedge of lime
Jameson Irish whiskey is the UK's No. 1 selling Irish whiskey and is amongst the elite of the fastest growing international spirit brands in the world. The success of this Irish brand is down to its great quality and smooth taste, coupled with a fantastic heritage, established in 1780 by the legendary John Jameson. It has the quality credentials which allow it to be consumed straight, but is versatile and is equally great when mixed.
Now in their 14th year, the 2009 Jameson Empire Awards are the only film awards to be voted entirely by British film fans. The nominations are chosen by tens of thousands of Empire Magazine readers, with the diversity of nominations marking the awards as a true barometer of movie taste.
Nominations for this year's Jameson Best Actor Award include Daniel Day Lewis (There Will Be Blood), Robert Downey Jnr (Iron Man), Christian Bale (The Dark Knight), Daniel Craig (Quantum of Solace) and Johnny Depp (Sweeney Todd).