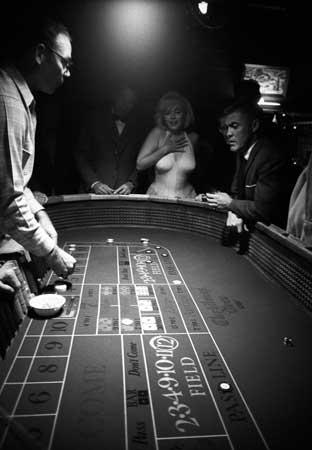 The makers of Tanqueray® Gin have teamed up with the world's most prestigious photo agency, Magnum photos, to offer amateur photographers the chance to win £5,000 and have their work showcased alongside Stuart Franklin, the president of Magnum and some of the world's greatest photographers in a unique exhibition.
The exhibition, 'Taste for Life', will feature images from renowned Magnum photographers which celebrate rich, intense moments in life. From backpacking in Nepal to crowd reactions in the US Presidential elections, the exhibition will feature a wide range of images which capture intensely deep emotions, reactions and feelings.
Alongside the project, a competition is being run by the makers of Tanqueray gin to give ten amateur photographers a chance to feature in the exhibition as well as winning a top prize of £5,000. Entrants will need to capture their interpretation of a 'Taste for Life' and provide their own rich, intense moments. To help guide entrants there will be six categories to enter covering adventure, relationships, glamour, cocktails, achievements, festivals and celebrations.
All entrants will be judged by a panel of experts including Stuart Franklin, and the editor of successful men's magazine Esquire, Jeremy Langmead. These experts will be joined by a representative from photo-sharing website Flickr, and Tanqueray gin.
To inspire entrants, the makers of Tanqueray have commissioned Stuart Franklin to capture his own 'Taste for Life' images. To view these images and enter the competition visit www.atasteforlife.co.uk. A shortlist of forty entries will be selected for the final judging process and all pictures will also be put forward for the public to vote for a People's Choice to feature in the exhibition.
The exhibition will take place next spring at iconic design venue Liberty with glamorous evenings of cocktails and glamour planned.