Staycation is THE word for 2021. We head out to Suffolk for a few days of superb sightseeing and great eating

Am I drunk already? Am I having a stroke? I've walked out of my hotel bathroom and I've suddenly found myself weaving to the right before gently bouncing off my bedroom wall.

It's the floor, it's sloping. Usually a bit of black mark for a hotel, but not for the Swan at Lavenham our accomodation in Suffolk, it is after all a largely 15th Century building and like so many of the medieval buildings in the village it has settled into old age and adopted its own unique posture.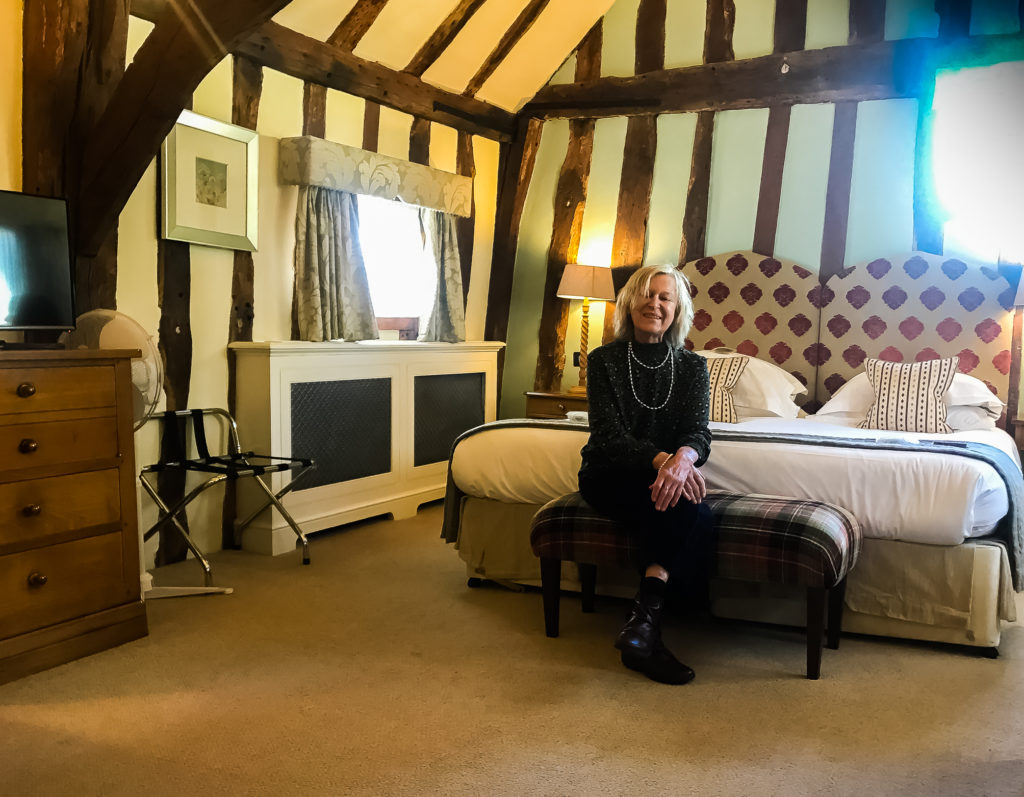 It is a most marvellous room; from the wooden beamed ceiling to the timber framed walls, thick curtains, massive bed, fluffy towels and thick bathrobes, it's a dream of a romantic hideaway. A sloping floor adds to the considerable charm.

We arrived earlier after a very reasonable drive from South London, just over two hours, but North London dwellers would make it much faster without having to deal with crossing the Thames.

Plenty of free parking nearby made trundling our case to the door a breeze and from the moment we opened the hotel's ancient and massive wooden door, and caught the evocative smell of woodsmoke, we knew it had been a good choice.

An ancient hostelry in a characterful village

As you walk in you're surrounded by exposed beams, ancient brickwork, cosy nooks and, if it were winter, roaring fires. Even with the massive fireplaces empty you can sense the magic.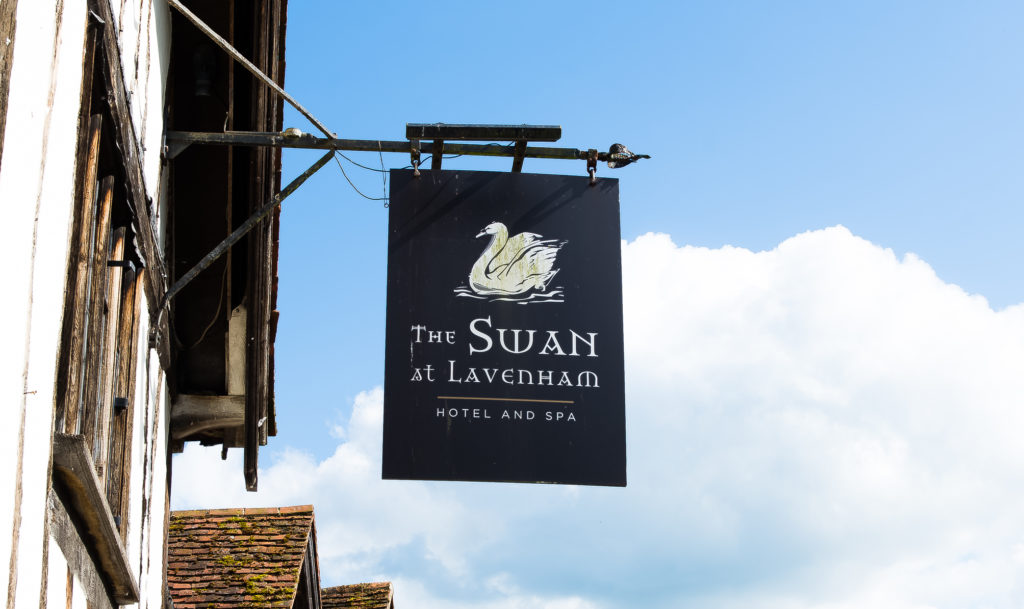 The town is one of Britain's best preserved medieval villages, once one of Suffolk's most important and wealthiest wool towns – the 14th richest town in Tudor England in fact as a result of its famous Lavenham Blue broadcloth. There are over three hundred listed buildings here, quite a tally for a small place.

When Henry VIII was on the throne, trade sanctions and heavy taxes due to the Imperial campaigns in France led to a loss of the country's export markets and it was the end of Lavenham's wealthy years.

The poverty though led inadvertently to preservation with almost every ancient house left wonky and wonderful. Today, The Market Place, and the five streets and one lane leading from it, would still be very recognisable to a visitor from the 15th century.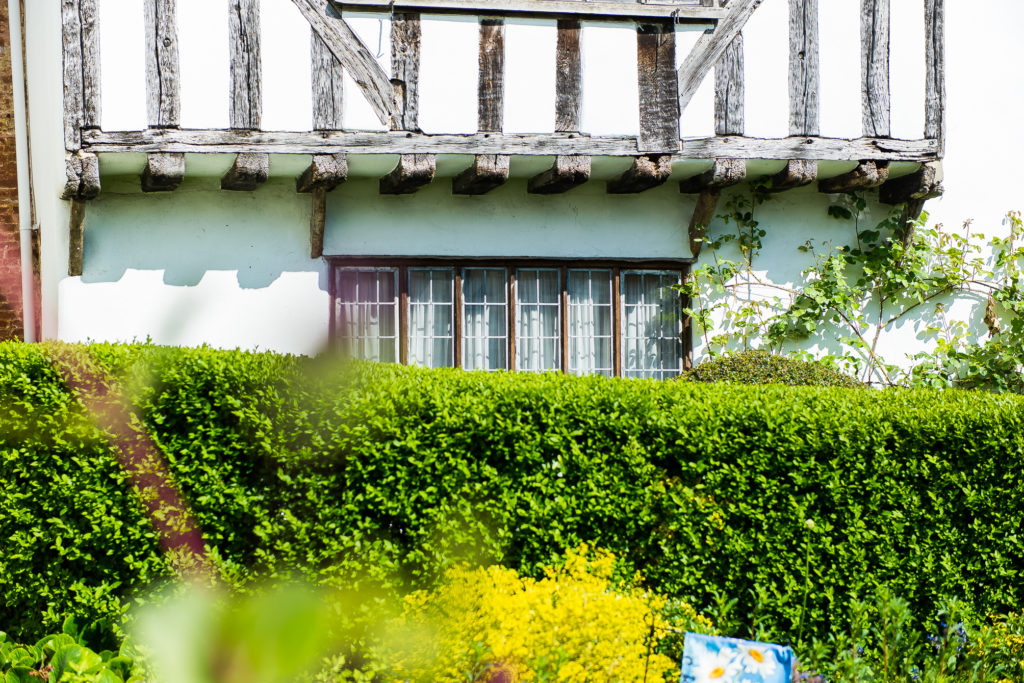 Coming as we did from the 21st century we spent the afternoon marvelling at it all before a swift pint in a local pub and then back for dinner..

Head Chef, Olivier Bertho, has only been in place three weeks, but tells me he's been a chef in the UK since arriving from France over eighteen years ago. His menu is a mix of crowd pleasers and considered country fine dining.
We ate in The Gallery Restaurant, a vaulted timbered room. There's also Mess Call 487 for a more casual experience, and you can mix and match dishes from both the Mess Call 487 menu and The Gallery menus.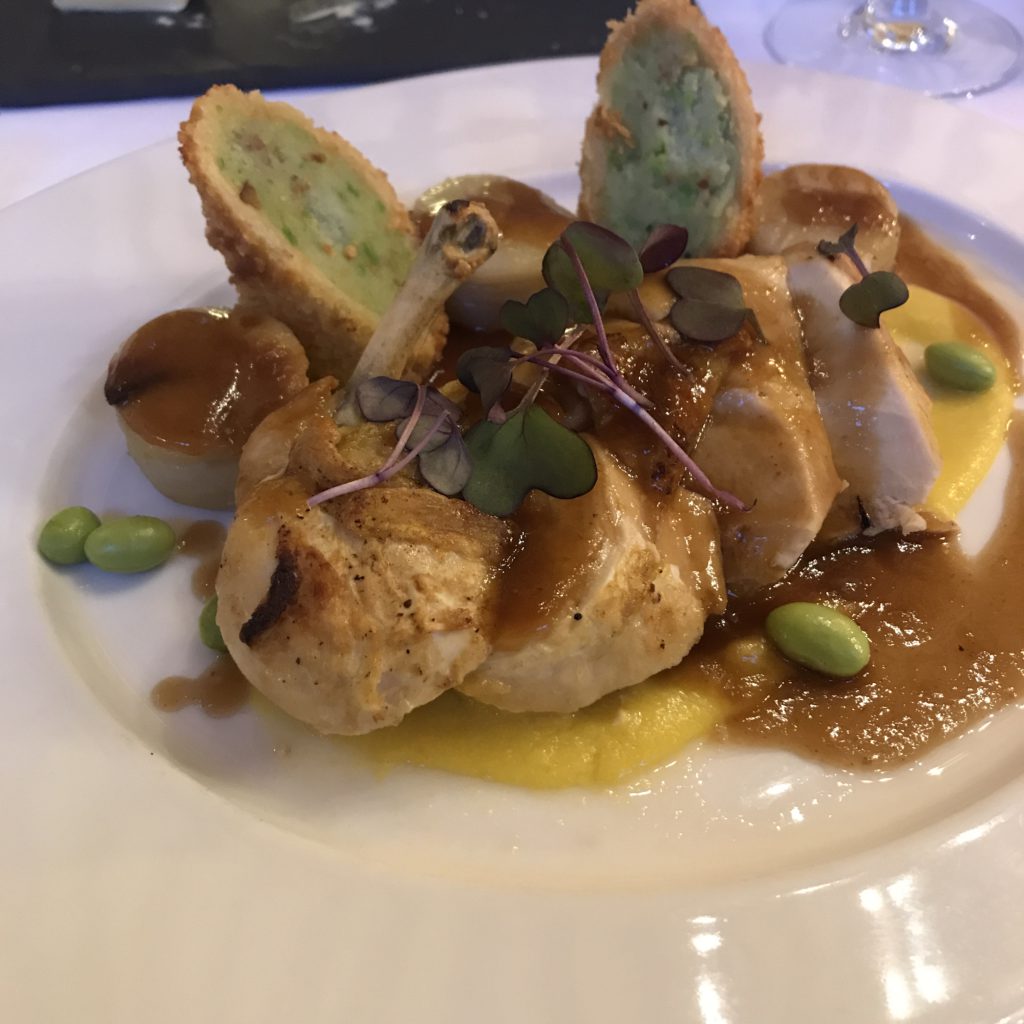 Bread was a bit 'puddingy' which was a surprise, but a starter of Pan-fried Scallops with 'Smoked Pancetta grilled spring onions, celeriac puree, gremolata dressing' was elegant and balanced, while 'Hand-Picked Cornish Crab Salad kohlrabi, peas, compressed apples' got the balance of sweet crab and the acidity of apples just right.
I'm not usually one for chicken in restaurants but 'Corn Fed Chicken Supreme pea and ham croquette, sweet corn puree, edamame beans, dauphinoise potatoes' was tempting.
Excellent chicken, and the pea and ham croquette crispy and clean on the outside and really quite filling, I was glad there wasn't too much of the Dauphinoise potato, tasty though it was.
Some Suffolk cheeses and we're done. Time to stagger down the House of Fun corridors to bed

A final tour

Of course breakfast is the acid test of any hotel as far as I am concerned,and The Swan did not disappoint with a menu to set the day off to a good start.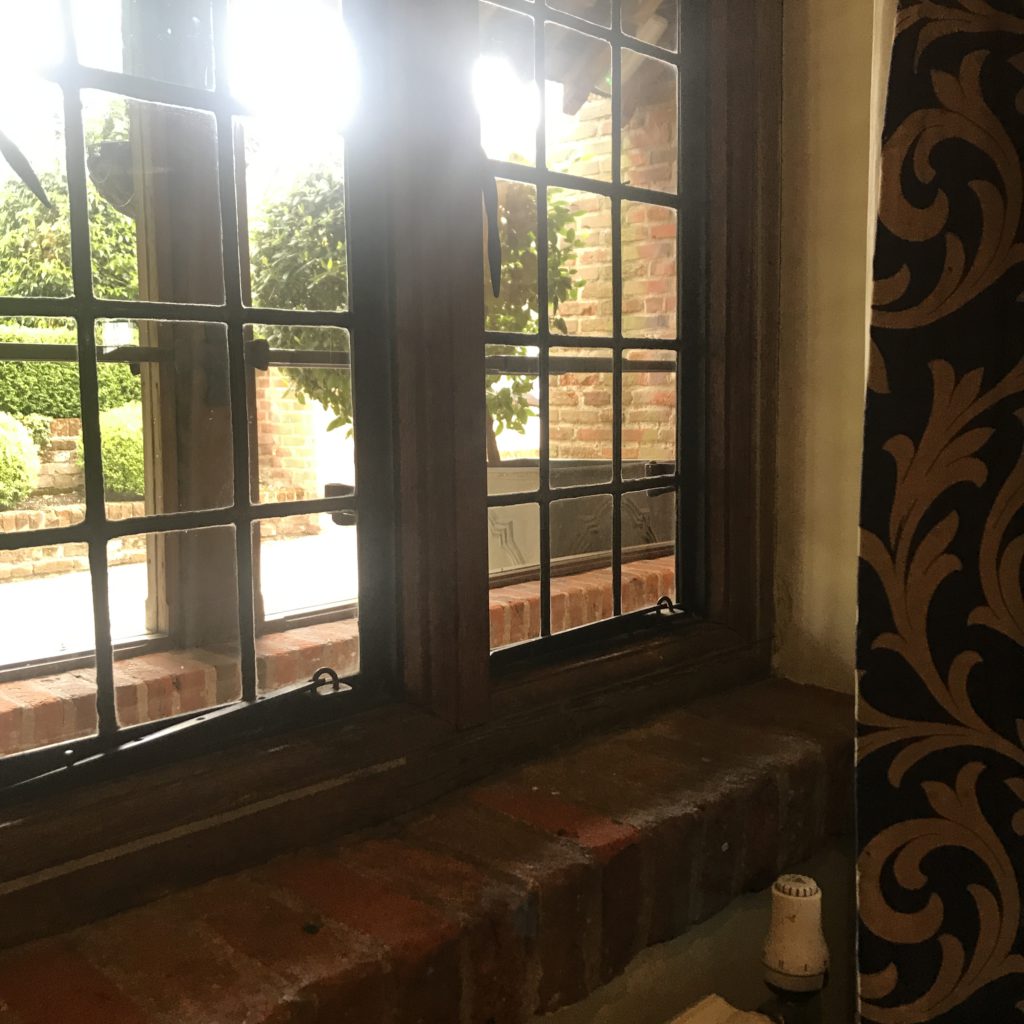 Much as I love a Full English it no longer loves me, so these days I enviously watch others eat it. It was obvious from the rapidly cleared plates that The Swan's lavish helping of locally sourced meats (the butcher is literally over the road) and free range eggs hit every guests' happy button.
I went for a perfect poached egg on sourdough heavily 'buttered' with avocado and dotted with fresh chili. Our seats next to the garden windows couldn't have been better placed to enjoy it. P had the smoked salmon, well it would have been wrong not to.

Afterwards we strolled around the town again to see the 14th Century Guildhall of Corpus Christi; it's one of the most well-known buildings in Lavenham and now with added tea rooms.
If you fancy being knowledgeably guided around the village, then walking tours set out from The Swan every Wednesday at 2pm, Saturday at 2pm, Sunday at 11am and bank holidays at 2pm.

Still fuelled by breakfast we walked up to St Peter and St Paul's Church – a Grade I listed parish Church and one of the most important Wool Churches in England with a fabulous wooden roof that is well worth the neck strain involved in looking up at it.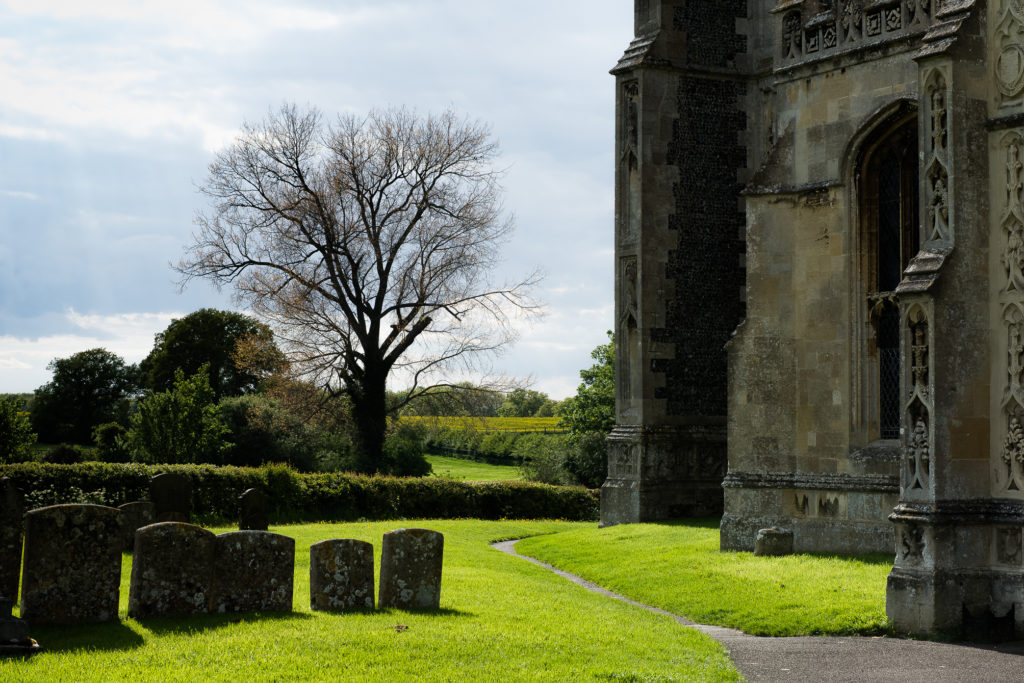 To Bury and Beyond

Leaving Lavenham with some regret at not having time to explore all of its tearooms and cafes, galleries, museums, and boutiques, we wound along the lanes to Bury St Edmunds, twenty minutes away, with the spire of St Edmundsbury Cathedral visible some distance off.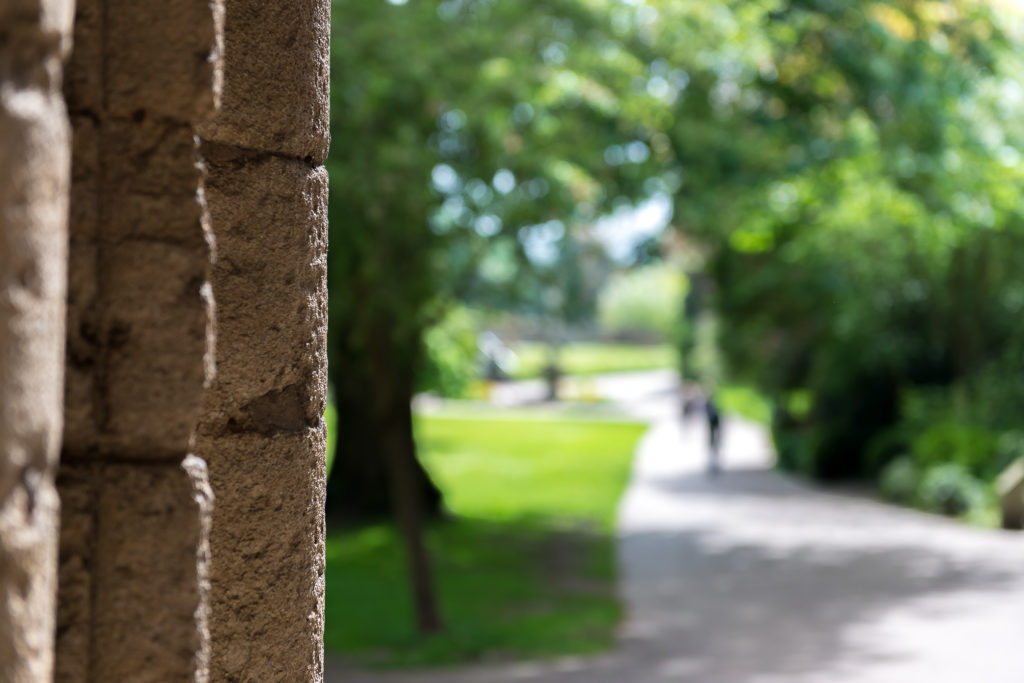 The Cathedral is set in the ruins of the Abbey of St Edmund in the beautiful Abbey Gardens and the whole area forms the beating heart of Bury, now known as Suffolk's foodie town. We parked up at our hotel, The Northgate and, as it was 1pm, headed straight out to lunch.

Not wanting anything OTT we'd been recommended Casa, a friendly tapasy kind of place in a 600-year-old listed building and run by the very welcoming chef/ownerMaria. Just the kind of relaxed vibe to tempt me for an evening hangout as well.



Soft, spicy cooking chorizo imported from Spain and simmered in wine begged for the ample bread provided, while the goat's cheese halloumi on tomatoes redolent with the spices of the Middle East was excellent.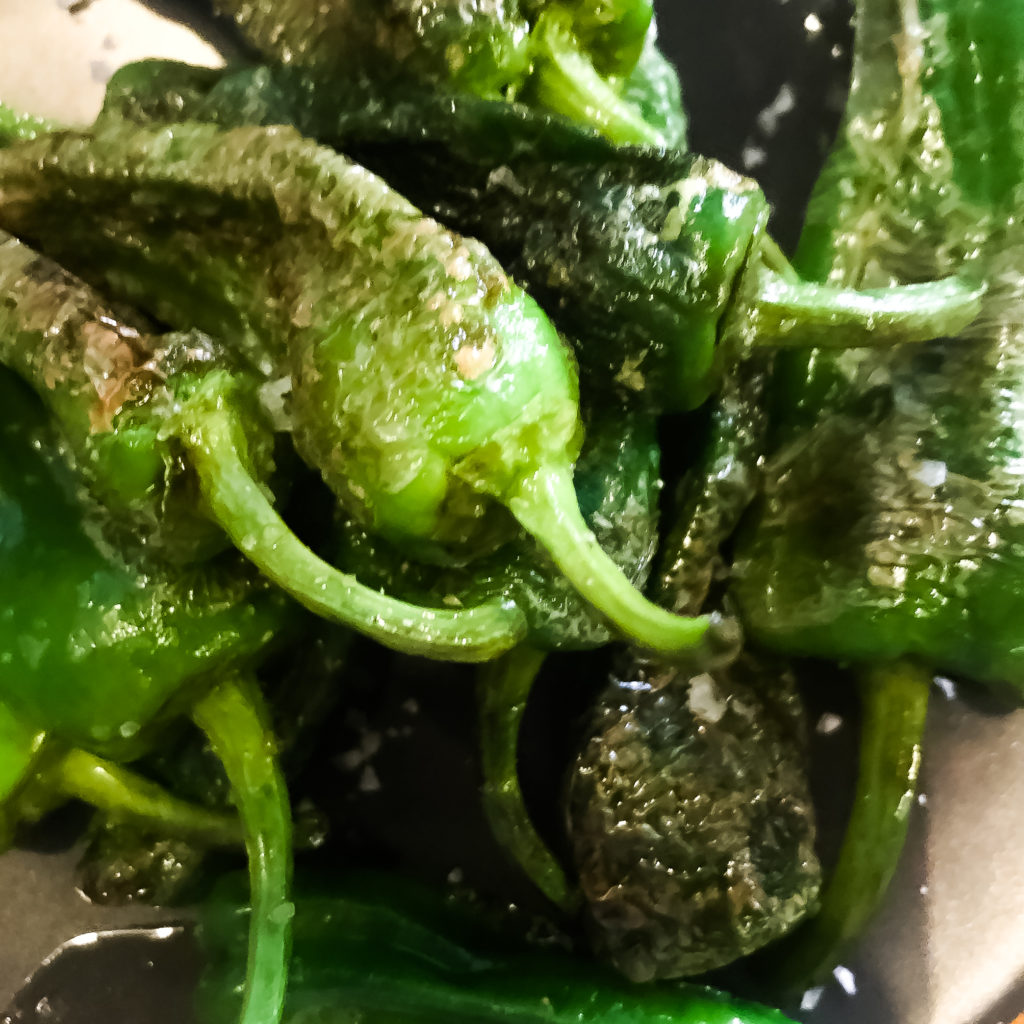 A plate of juicy Padron peppers, properly scorched and dusted with rock salt, hinted at chili but never delivered a killer blow. It's always a lottery with Padrons. These, and some rather good olives and salted almonds, kept us busy until the plates started piling in.
Maria recommended the pork belly with Moroccan spiced potatoes, aioli and crisped serrano. A pretty good dish, but the spuds were a bit bland despite being spiced, but the pork was tender.

Somehow we made inroads into a generous feta and pomegranate salad with roasted peppers, squash and cranberries, enjoying the tartness against the pork. There was a lot going on in there.

And we had to reluctantly be going, it was high time for a wander around town.

A foodie kind of place

The central open air market in the Buttermarket and Cornhill area was busy (wednesdays and saturdays), with plenty of local food stalls doing good business. I'd have loved to have bought some of the good-looking fresh fish and seafood, and meats too, but we were not going home until the next day.


We did get some local asparagus though, a tasty local treat well able to survive 24 hours in the car boot, and we also bought lots of bottled beer. Bury is home to the Greene King brewery and has been for 200 years. Tours and tutored tastings are available most days.

The streets around the market square, built on a grid pattern by Abbot Baldwin in around 1080, are charming, lots and lots of coffee shops, bars and restaurants and boutique shops that had us constantly stopping and popping in.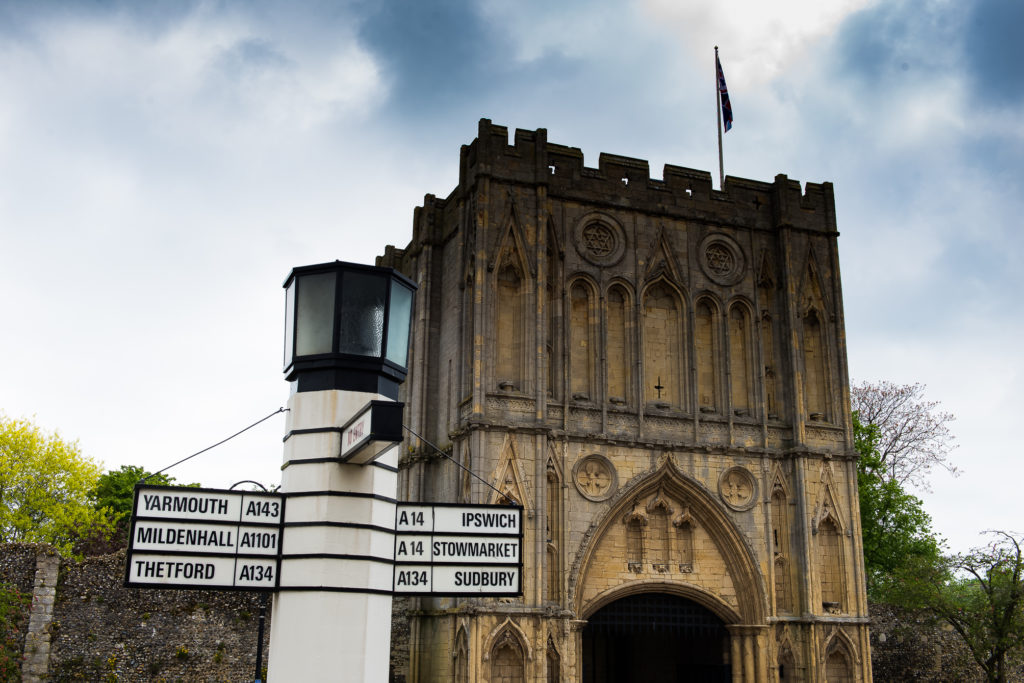 The Angel Hotel also had our attention, an impressive Georgian building it was apparently home to Charles Dickens for a while and mentioned in his The Pickwick Papers. More recently Angelina Jolie used the hotel as a base during the filming of Tomb Raider. Shame the two of them never met.

DInner for Two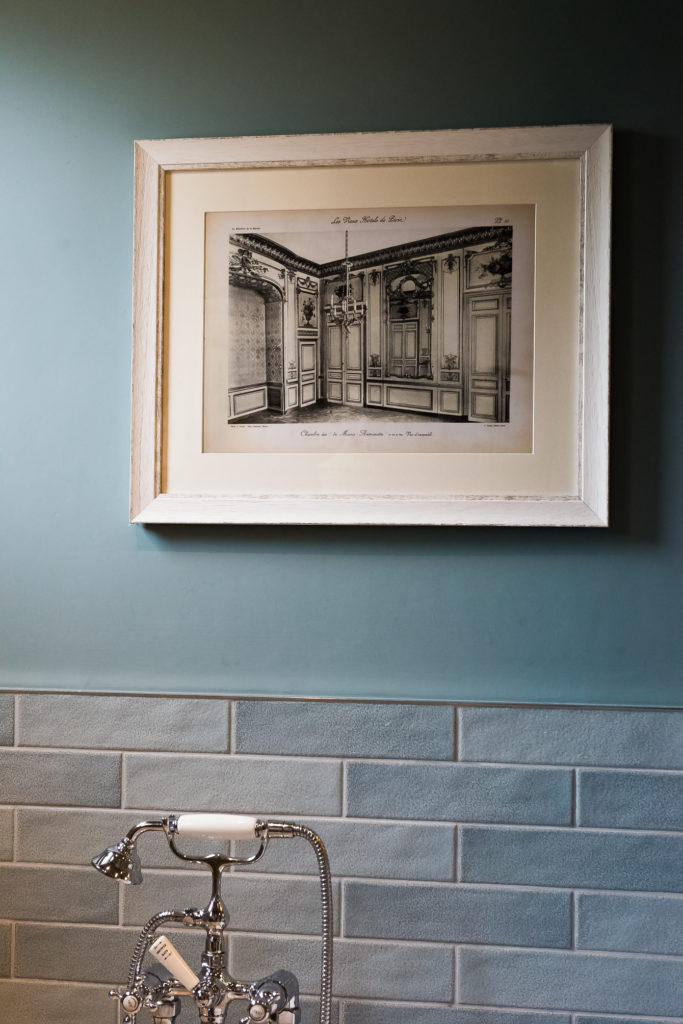 Our hotel in Bury is The Northgate close to the Abbey gardens. Two classic Victorian houses turned into an arty, Hoxton-style, restaurant/cocktail bar with rooms'. Nine individually styled bedrooms to be precise, each styled in an eclectic way and wisely retaining their period features such as sash windows and fireplaces.
Our room, The Duncombe, has a French period feel with a marvellous bathroom with walk -in shower ( as well as an occasionally cheerfully gurgling sink, thanks to some quirk of Victorian plumbing).


And it has a fine restaurant, where Head Chef, Greig Young, creates some seriously cool modern cooking a country mile away from most rural hotel menus.

In the hotel's coolly decorated dining room we ate grilled mackerel, local wild garlic, caper and anchovy salsa, and a fine whole roasted beetroot on whipped goat's curd and topped with slivers of pickled beetroot for starters.

A lot of beetroot perhaps, but a lot of flavours too and elegantly vegetarian, without shouting about it.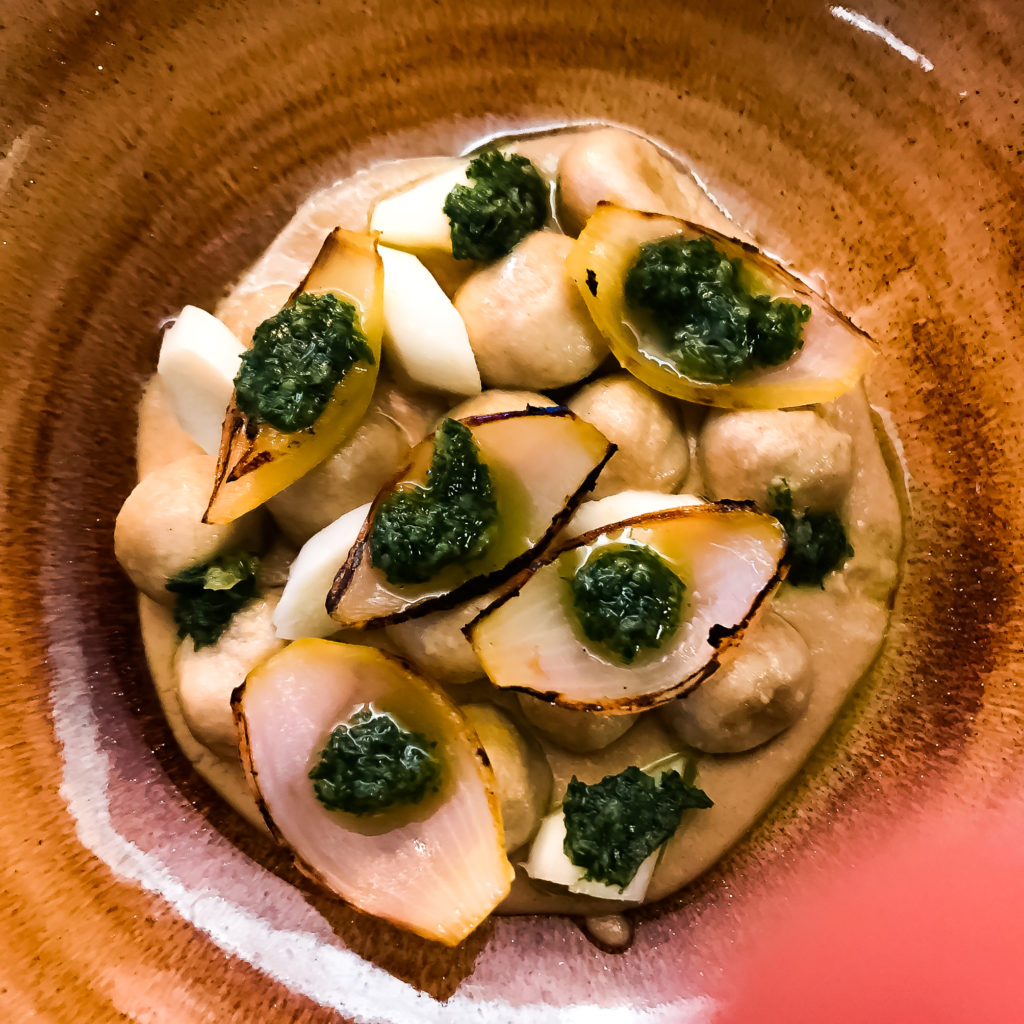 Mains of cod set on marinated local mushrooms, and sweet brown 'commas' of shrimp put P in a happy place while I, tempted by another vegetarian dish, put away roast potato gnocchi with a Baron Bigod sauce, roast onion petals and bite-sized bits of white asparagus.
Baron Bigodis a local cheese, brie in style and in fact the only traditional raw milk Brie-de-Meaux style cheese produced in the UK. A really lovely, complex but satisfying dish and a knockout visually.
We finished with a creme caramel with a BBQ fig leaf and dotted with rock salt, a very good idea although I never found the fig leaf. The waitress insisted there had been one, even though I showed her the photo evidence. Perhaps fig leaves don't just conceal but are themselves invisible?

An excellent meal and it's easy to see why the restaurant and bar are so popular with in the know locals. The garden with its giant tepee is also a great venue for the hot weather with thick sheepskin throws for guests if it gets nippy at night

Bury and Beyond

After another great hotel breakfast, we viewed the pretty Abbey gardens, went around the cathedral and generally loitered without any particular intent.

Beyond Bury is Long Melford full of antique shops, cafes, boutiques, restaurants and Tudor mansions and less than half an hour away. We had a quick rummage around, bought an antique lampshade ( well, IKEA 2010) and popped to see glorious Kentwell Hall, a Tudor mansion with a moat.

We toyed with seeing the seaside towns of Aldeburgh, Southwold, Felixstowe and Lowestoft, not too far away but we had lunch booked in Bury. Not at its Michelin Star restaurant Pea Porridge (fully booked) but at a place I had heard good things about, 1921.

It's 2021, so time to eat in 1921

Unprepossessing on the outside, 1921 is on Angel Street a short walk from the Abbey Gardens. Inside it has the charm that seems endemic to Bury; wooden beams meet calm modern decoration. Relaxed and confident.

And so is the menu, £22 for the set lunch? Some mistake surely? But no, this is what can be achieved when the chef knows how to get the best and the most out of simple quality ingredients.

Torched mackerel, a cheap fish all too often overlooked by chefs, worked wonderfully well with intense tomato juice (created by slow draining of tomato pulp) and was offset by the zing of rhubarb.

P had the lamb's kidney with baby gem and pickled mustard seed and raved over it. Simple ingredients, not costly, but in the right hands worth every penny. We badger the friendly waiter over how to do those mustard seeds at home.