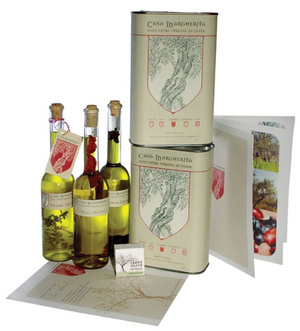 The Umbrian olive grove of Casa Margherita in central Italy is offering foodies the chance to adopt an olive tree of their own in sunny Umbria.
For £60.00 Casa Margherita pledge to nurture the tree for you throughout the year in the traditional Italian way*. When the time comes you can proudly drizzle your own extra virgin olive oil on a fresh bruschetta or tasty pasta dish in the comfort of your home.
Adoptees receive;
• An immediate personal "thank you pack" which will include an adoption certificate and a sample of Casa Margherita's very own olive oil skincare products.
• Regular updates on the work undertaken on your tree, harvest prospects and weather conditions locally.
• In the summer – a set of three infused oils for drizzling over your summer salads.
• Harvest time – a guaranteed two litres of unfiltered extra virgin olive oil from your very own tree.
The Casa Margherita grove is located in central Umbria, Italy, a region renowned for producing the finest quality extra virgin olive oil in the world. The climate and olive varieties grown combine to produce olive oil that is greener in colour than most and has a richer and more piquant taste. The groves speciality includes the traditional Umbrian mix of moraiolo and leccino varieties.
Annual Olive tree adoption with Casa Margherita is priced at £60.00 per tree.
For further information visit www.casa-margherita.com
*Casa Margherita's Olive Trees are grown using a certified organic fertiliser and without the use of any type of pesticides