It's British Sausage Week from 1-7th November and there's a whole host of places bringing out the bangers for you to enjoy:
1 Lombard Street is serving a mouthwatering selection of sausages from 1-5th November, including Middle White pork sausages from Huntsman Farm served with creamed mashed potato, onions and plenty of rich gravy.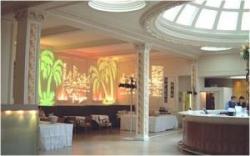 If you're looking for a brilliant banger then how about Foxbury Gloucester Old Spot pork sausages, which recently won the Gold award in the Lovepork.co.uk sausage competition. On the judging panel was Strictly Come Dancing's Craig Revel Horwood who reckoned the sausages had real star quality. Farmer and owner Colin Dawes is very pleased with the result, saying "I may not be a good dancer but I can produce winning sausages! We are all incredibly proud to win this award that rewards local ingredients and products."
Seeing as Bonfire Night is coinciding with British Sausage Week, why not feed up your own masses with a hearty sausage dish? Schwartz have a special 'for sausage' range which makes light work of the already very easy sausage casserole. Just fry your sausages until browned, add an onion and cook until softened, transfer to a casserole dish, blend a packet of Schwartz's mix with water and add to the dish along with a few mushrooms. Cover and cook for an hour. As well as Classic Casserole, Schwartz also has Smoked Paprika, Bell Pepper and Mexican Chilli and Corriander mixes to try.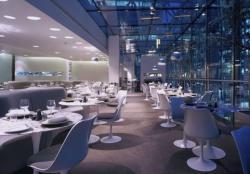 Head chef Allan Pickett at Plateau Bar & Grill in Canary Wharf is adding Gloucester Old Spot sausage with pommes puree, caramelised apple and cider sauce to the menu for British Sausage Week.
Canteen restaurants have got their own bespoke sausage, the London Banger, on their menus. Made by royally appointed Richard Woodall in Cumbria, the sausages feature in the new Full English breakfast, classic sausage and mash with onion gravy and the sausage and roast onion sandwich.
Boisdale of Belgravia previously won the 'Best Dish Award' in Restaurant Magazine's UK Best dishes for their 'free range pork, black truffle and parsley sausages with mash. The good news is it's back on the menu especially for sausage week!