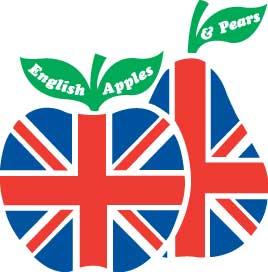 I was invited to attend a Dinner to mark the launch of the English apple season on the 29th September at 'The Deck', a great venue which sits on top of the National Theatre and has stunning views of some of London's most iconic buildings. Sadly it rained heavily practically the whole time we were there, so diners were unable to go out and enjoy the view without getting soaked, but we were still able to admire the skyline through The Deck's huge windows.
So, many of you will be asking, why the season's official launch was in late September, when English apple varieties have been available in stores since August? Well, the answer is simple, these early varieties make up a very small percentage of the apple market and it's only now that varieties like Cox and Gala which are grown widely are available in the shops.
Before dinner we heard a speech about the impact that the climate has had on crops this year. Apparently, yield is lower than last year as a result of it. We also heard that English apples will be available from now right through to the late spring next year. There are late maturing varieties that will not be picked for some weeks and these won't be ready for eating until the New Year. Also ideal storage keeps the fruit fresh for consumers for months.
Dinner was very good, confit pork with apple, pear, parsnip crisps and salad leaves as a starter. A nice meaty hunk of halibut with baby vegetables and a sorrel sauce made for an excellent main course. Dessert of Bramley apple tart, Cox's pippin sorbet and Hazel pear and blackberry trifle finished the meal very nicely.
Over dinner I was talking to producers, suppliers and retailers about the apple industry. We talked among other things about what can be done to help ensure the industry continues to thrive and grow. There are some ideas out there that might lead to support from retailers to producers which would be a great development. Clearly, it's in the interest of us all to ensure the supply of English produce as well as lessening the carbon footprint that imports from abroad make. We as consumers can do our bit by buying English apples when we can, they are clearly labelled with the union jack logo, so are easily identified. If you don't see them in stores, ask for them, this is an industry that should be supported.
So, the evening drew to a close and off I trudged into the miserable dark wet night, Cox's pippin in hand, happy to have been part of this launch, a celebration of English produce and hopeful that the industry will continue to grow and develop for future generations. I was also inspired to urge you all to seek out and buy English apples while they are available, which I do, wholeheartedly.
For more information about English apples and pears go to www.englishapplesandpears.co.uk