The Glorious Twelfth is finally here and the months of waiting for grouse are over as country folk dust off their guns to go hunting and city folk dust off their jackets to head out into the capital in search of satisfying game meat!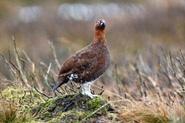 It's not just hunters and diners who are pleased to see the August 12th roll around either. Restaurants are excited too because at last grouse and game can go back on the menu. Here's a little list of restaurants who are pulling out all the stops so you can enjoy the most British of meats:
Corrigans, Mayfair
At Corrigan's Mayfair Richard Corrigan has launched a tailor made hunter's menu. Diners can indulge in grouse pie which contains grouse, duck fat, savoy cabbage, foie gras and thyme all slowly braised then encased in puff pastry.
Dourthe Wine
Wine producer Dourthe has a beautifully matched red wine that's perfect for serving alongside gamey dishes at home. 2005 Château Reysson is made with equal amounts of Cabernet Sauvignon and Merlot, has a silky texture with rich earthy aromas and is available from Tesco priced £12.99.
The Capital Hotel
The Capital Hotel, Knightsbridge is serving grouse the traditional way with game chips, bread sauce and red cabbage. The grouse will come to the table whole and a member of staff will carve it for guests to enjoy.
Galvin's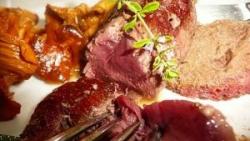 Chris and Jeff Galvin are holding back on grouse for a couple of days, saying 'We do not take Grouse on the 12th because we prefer to wait a few days, which is important for the eating quality and also for the price to settle to a sensible level". At Galvin Bistrot de Luxe, they'll be serving roast grouse with bread sauce, watercress and game chips, and at La Chapelle, pithivier of grouse and foie gras.
Pont de la Tour
For a grouse dish with a special French twist head to Le Pont de la Tour, Shad Thames where roasted crown of grouse with foie gras pomme puree, girolles, and whole grain mustard jus is on the menu.
Ristorante Semplice
Italian Michelin-Starred restaurant Ristorante Semplice are serving up risotto with grouse, mixed wild mushrooms, mint and red wine sauce.
The Bingham
The Bingham is getting in on the grouse act too. They've got the latest game dishes for you to enjoy in comfy surroundings with a glass of wine.
The Cinnamon Club and Kitchen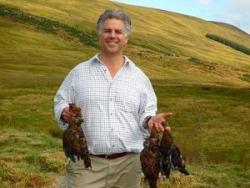 The Cinnamon Club and Cinnamon Kitchen are both going gaga for game with roasted red deer with pickling spices, char-grilled guinea fowl and clove-smoked grouse all available from the 12th onwards. Throughout the season dishes will change as different game become available, but expect to see rogan josh game parcels with peanut sauce and a game seekh kebab as starters.