Just about fed up with cooking every single night, Nick sees if a meal kit from Grab Thai Go is the way ahead.

I am so done with cooking. What was once a pleasure has become a chore and there is still, apparently, months to go before the government allows restaurants to properly open again.

.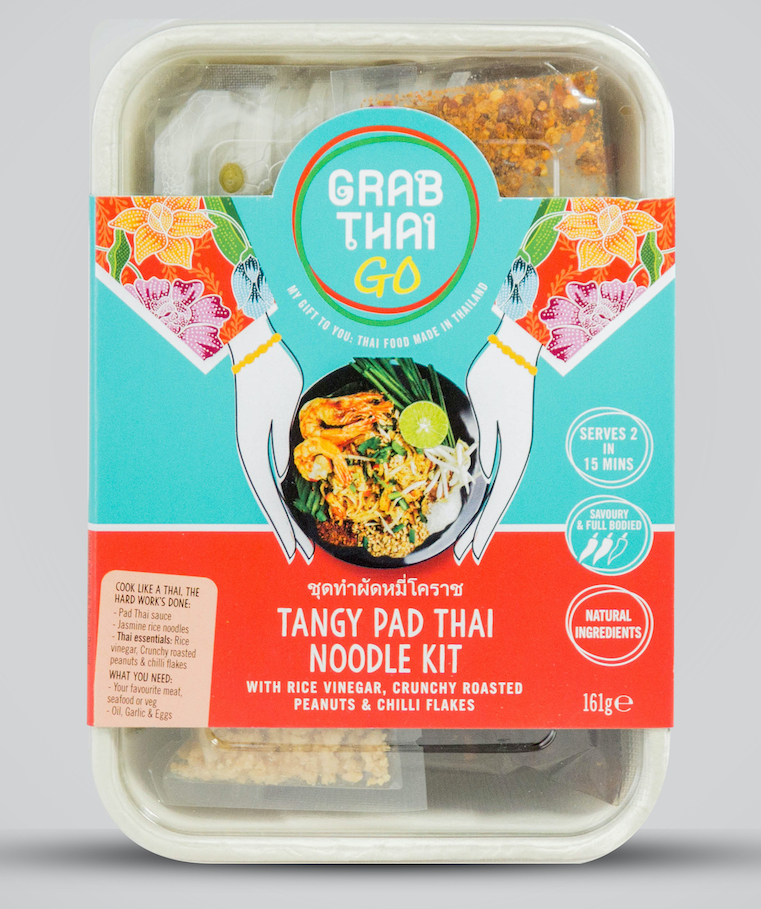 Yes I know about posh takeaways, but frankly it's too expensive and I can't be bothered with all that trying to reassemble the dishes at home in a kind of IKEA build your own bookcase way. You always end up with something left over that doesn't seem to belong. Plus a few extra screws.
And now, thanks to Thames Water our street is closed for months as they lay new pipe, so deliveries are out of the question anyway
So here is Grab Thai Go to make our evening meal a bit less of a bore.

This new range of 8 sauces and noodle meal kits is made by a team in Thailand and there is little to do except just add your meat, seafood, fish or vegetables.

We first tried the Tangy Pad Thai Meal Kit, because I love Pad Thai.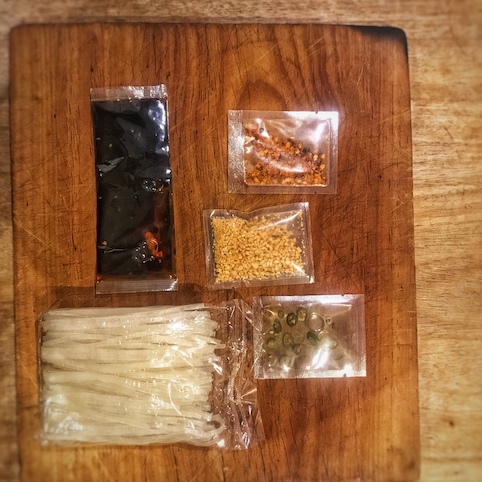 The kit has a sachet of Pad Thai sauce, some jasmine rice noodles, and a pack of 'Thai essentials (rice vinegar, roasted peanuts and chilli flakes)


On the reverse of the rather cluttered label are the instructions, which are pretty easy – cook the noodles then refresh in cold water and drain. Cook your meat (in our case chicken) or veg, add the sauce, get it all bubbly and stir in your essentials (we held back on the dried chilli) , some chopped garlic and beaten egg. Give that a stir to cook the egg, mix into the noodles and serve.

We found the egg was a bit much; maybe half an egg next time, but the sauce was savoury, sweet and very hot (it was a good idea not to put in that dried chilli). The rice vinegar balanced it all out, and the peanuts gave it an authentic crunch, but you'd maybe want to add some more of your own.
Next up was the Aromatic Green Curry Noodle Kit with Green Curry Sauce (already cooked and seasoned), Green chilli heat booster,Thai curry noodles plus Thai essentials: sweet basil, dried chilli and kaffir lime leaves.
For this we used prawns, but when we had the pack opened and read further we found we should also have bought an aubergine as well. So we had to do without. They could do with mentioning the aubergine on the outer pack

Again a very authentic flavour, but not quite enough noodles or sauce for two hungry people.
Overall though these samples were pretty good. You may have some or all of the ingredients at home of course, but unless you're cooking Thai regularly they're probably stale at best.

A few of these packs are very useful to have in the cupboard for when you want something tasty served up fast and with no fuss.

The trays and lids are reusable, plus the trays are biodegradable, made from sugar cane, so you can put them on your compost heap. All other elements can be recycled.


Grab Thai and Go!

The full range includes 2 vegan lines, one of which is also gluten free.

The range consists of 4 noodle meal kits:

Aromatic Green Curry Noodle Kit
Turmeric Yellow Curry Noodle Kit (Vegan)
Sweet & Sour Tom Yum Noodle-Soup Meal Kit
Tangy Pad Thai Meal Kit

In addition there are 4 cooking sauces:

Cashew Nut Stir Fry (Vegan and Gluten Free)
Turmeric Red Curry Stir Fry Sauce
Roasted Sweet Chilli Stir Fry Sauce
Sweet Basil Stir Fry


RRP Kits: £2.99
RRP Sauces: £1.20
Available online at www.grabthaigo-easy.com/
or here