Online butcher field&flower BBQ shop is making the most of British summer time by sending boxes packed full of cuts for the BBQ directly to doorsteps across the country.

So we ordered a box up, actually completing our order online as the TV showed live pictures of Londoners being washed away by yet another summer monsoon.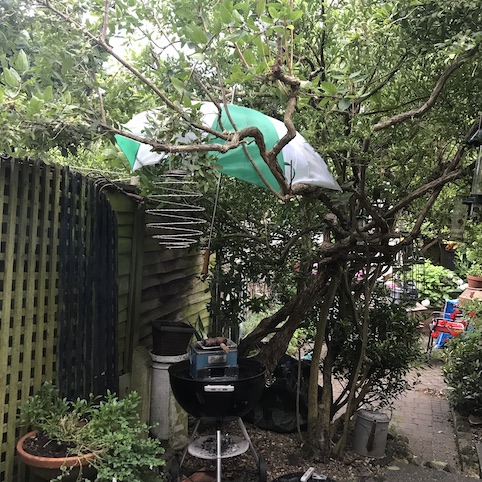 You have to have faith though, and the sun will come back, and when it does it's good to be ready for it.

We stocked up with two enormous bags of charcoal and then picked our box from the field&flower website.


It's a very smooth process and field&flower gave a precise day for delivery. On the day we were kept informed of progress right up to the moment it arrived. This kind of accuracy is important when you're dealing with fresh produce, especially meat and fish. No one wants to come home to a video nasty on their doorstep.

In fact, the box was so well packed out with (recyclable) ice bags I'd say the contents would have been safe from spoiling for a good few hours, unless left  in the blazing sun. Fat chance of that, eh?
Founded by friends James Flower and James Mansfield, after they met at agricultural college in 2006, field&flower works with independent West Country farmers and fishermen to fill their boxes with the ethical produce and delivers across the UK.

And there's a big BBQ choice.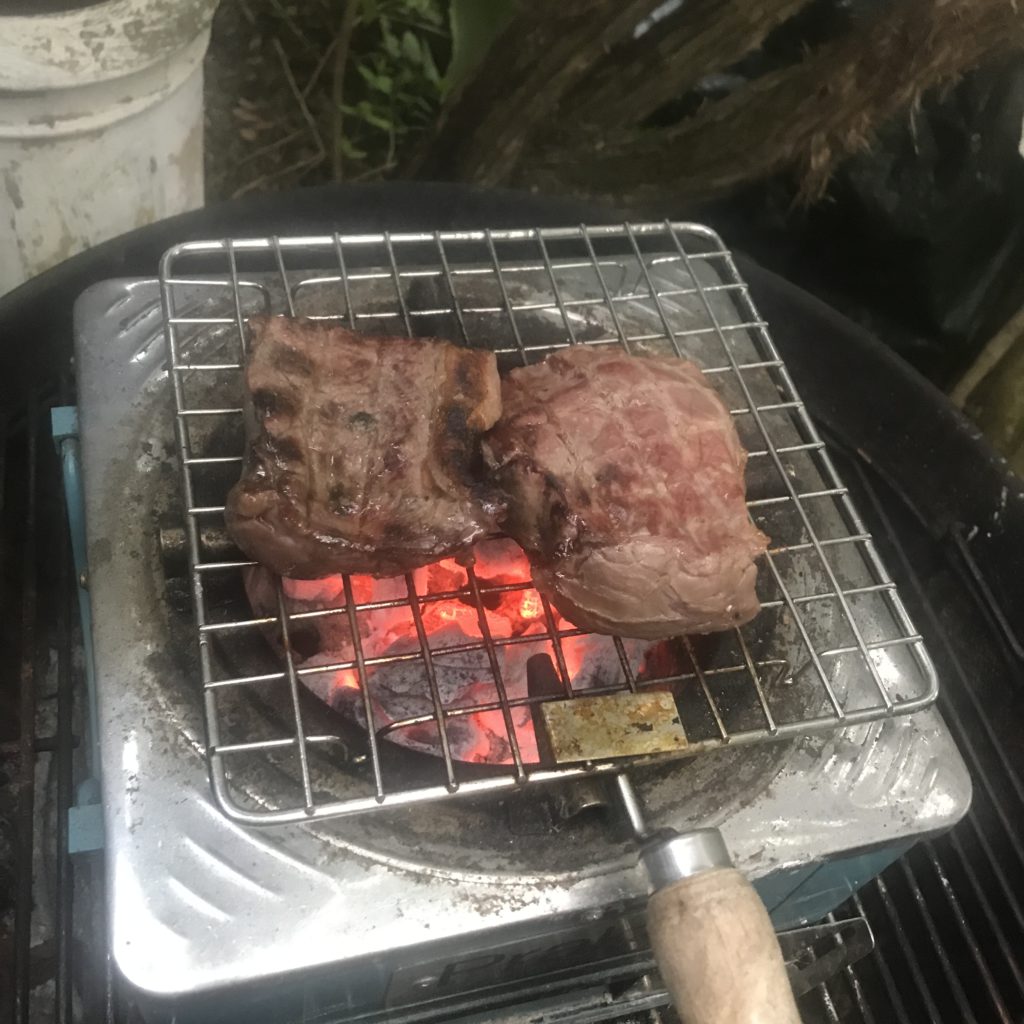 Juicy Longhorn Beef Burgers, Char Siu Pork Skewers, Sticky Cola Pork Ribs glazed with Coca-Cola – slow cooked until the meat falls from the bone.
Drunk Rum Brisket Burnt Ends take the tapered end of the brisket – the meat is marinated in jerk spiced rum gravy before being smoked for 14 hours until meltingly soft. field&flower also BBQ Marinated Flat Beef Brisket and BBQ Marinated Silverside Joint.

These fatty cuts of grass-fed beef are sourced from local Somerset farmer Will Pollett, and are the best options for even smoking, giving soft and tender meat throughout.
The traditional breeds are reared slowly, outdoors and on a grass and to infuse them with that all-important smoky flavour, field&flower can provide sustainable wood chips from Woodsmith – a Somerset-based small business.

There are also marinated steaks and skewers. Teriyaki Chicken Breast Strips, and Sriracha Marinated Chicken Wings and Thighs; American staples such as BBQ Pork Spareribs and Maple Marinated Pork Belly; Indian inspired recipes including Gunpowder Chicken; and Mediterranean essentials, including Lemon & Garlic Marinated Chicken Breasts, and Lemon & Herb Marinated Chicken Thighs and exclusive "Black Label" cuts of Beef Picanha and Pork Medallions.
field&flower still sell their classic dry-aged Longhorn Beef Burger, made from premium cuts aged for 28 days. And brand new to the range, and in our box are field&flower's Chicken Burgers made from free-range thigh and breast.

Since our delivery we've eaten the lamb koftas – not too much fat on them so fewer flare ups – and they're very good meat. A bit more seasoning wouldn't have gone amiss.

We also tried the beef and chicken burgers. Cooking a beef burger at home means cooking it the way I like it, many restaurants are not legally allowed to cook a burger rare but of course I am. These were very good.

The chicken burgers needed watching to not be overcooked, but made a splendid light alternative to beef.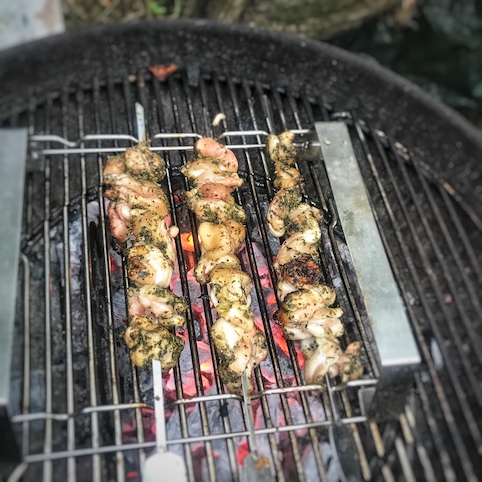 Favourites were the marinated,chicken thighs which we cut into small bites and BBQd before placing on flat breads with homemade 'slaw and dollops of labneh and plenty of pickled chilis.


And the steaks were perfect served simply with allotment yellow beans and freshly dug potatoes.

field&flower offer 20% off your first three subscription boxes when you take delivery of your BBQ box straight to your door.

Instagram | Facebook | Twitter | @fieldandflower