O come all ye serious foodies, if you're planning to be the host with the most this Christmas you need to be ordering your favourite feathered friend right now.
Forget expensive, scantily clad goose or high-cal duck – plump and curvaceous Kelly Bronze is the hottest bird for Christmas lunch 2010. You'll find her running happy and free in the barns and yards of your local poultry farmer, not the cut-price freezer aisle, and her bounteous figure will yield recession busting riches well into Boxing Day. Gobble gobble.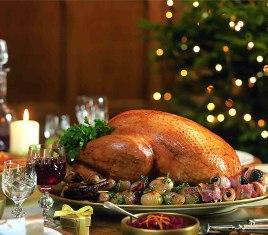 FieldShires
The people at FieldShires.com have sussed the secret to a gratifying online purchase. First browse their picture gallery, get to know farmers Charlie and Kristina and their outdoor rearing methods on the Hertfordshire/Essex borders. Then use the handy online calculator to work out what size bird you need. Order and pay online* and they will deliver direct to your door, in time for Christmas. There are links to inspiring British Turkey recipes, for when turkey bap overload strikes and, for the adventurous cook, check out their fun pick-your-own Bird within a Bird matrix. www.fieldshires.com, tel 01763 289907.
Copas Turkeys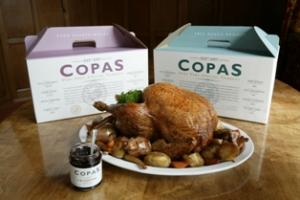 'Very, very special turkeys', is what the Copas website promises and with accolades from the Guild of Fine Foods and Soil Association, among others, they're sure not to disappoint. Farming the land around Cookham, Berkshire since 1901, the Copas family now rear 40,000 free range birds a year but work to the mantra that the best tasting turkeys are always respected, never rushed. Take your pick from Free Range Bronze, Free Range Organic or Traditional White. Each turkey is dry plucked and game-hung for two weeks, producing tender, succulent meat with a superior depth of flavour. Buy online or find your local stockist at www.copasturkeys.co.uk tel 01628 499980.
Burtree House Farm
If you live in the north east the Darlings of Darlington may already be close to your hearts. Proud food heroes of the revered Rick Stein, their farm shop bursts with quality home made produce, from free range eggs, chickens and guinea fowl to chutneys, preserves and award winning, rib-sticking puddings. For the festive season they rear just 500 or so Kelly Bronze turkeys to the highest standards. Free of drugs or GM feed, they roam the fields by day and cosy up in deep straw barns at night. Plucked, prepared and hung for 10 days, these birds are moist, flavoursome and available now through the farm shop, selected stockists and by home delivery. www.burtreehousefarm.co.uk, tel 01325 463521.
The Black Turkey Company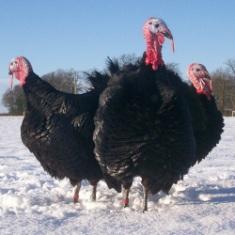 With their striking black plumage, Simon and Karen O'Malley believe their Norfolk black turkeys are the tastiest you will find. A slow maturing, rare breed, Norfolk blacks are probably Britain's oldest turkey, originally shipped over from North America in the 16th century. Hatched during the spring and fed on locally produced wheat and oats, they are naturally reared to full maturity over the year in a happy, free range environment, before being humanely slaughtered on the farm. Order early (before 14th December) to ensure your preferred size is available. Collect from the farm shop at Little Ellingham or request delivery by overnight courier. www.norfolkblackturkey.co.uk, tel 01953 850461.
Rumburgh Farm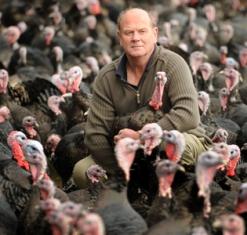 Why not make the trip to collect your festive fayre a memorable one, with a weekend stay at Rumburgh Farm, Halesworth in Suffolk. Two peaceful self catering lodges situated by the lake offer the ideal base for a spot of fly-fishing, cycling, walking and birdwatching before taking your pick from their selection of free range black or bronze turkeys. Reared to the highest welfare standards under the TFTA Golden Promise accreditation, your bird is presented in an attractive carry box that includes cooking instructions, a recipe leaflet and cooking timer to make sure you can't go wrong. Delivery from the farm gate or Hellesdon, Norwich only. www.rumburghfarm.co.uk, tel 01986 781351.