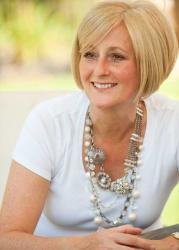 Responsible for introducing Pesto to our nation's supermarket shelves, Managing Director of Sacla UK Clare Blampied has built Sacla UK into a £30 million plus business empire. Boasting an impressive range of over 60 products available, many of which are now exported to 50 countries across the globe, Sacla is now a household name.
The company was founded 70 years ago by the Ercole family, who's second and third generations still run the business today from the company's original headquarters in Piemonte. In Italy, Sacla' is most renowned for pickled vegetables and jars of Antipasti, but in the UK, we know them as 'Pesto Pioneers" who launched Pesto with a bang back in 1991 and made us realise just what we were missing all along.
We manage to steal a little chunk of time with one of the most remarkable women in the UK food industry and we find out what motivates and makes her tick… (apart from Pesto, of course)
You were recently recognised and honoured at the 'Women of the Year lunch 2009 – For ordinary women, honoured for extraordinary achievement" What does this kind of recognition mean to you?
It's hugely exciting news for business as I wouldn't have been recognised had it not been for the company. Sacla' was founded by a woman named Pierra Ercole 70 years ago, which makes this even more special. I've attended the lunch in previous years and this year we were key sponsors of the 'Windows to the World" award, which is fantastic as we get to honour other women too. We are delighted to be involved with 'Woman of the Year 2009" as it reflects a lot of our own values of courage, passion and determination.
So tell us, how did you get involved with Sacla'?
20 years ago I used to be the Marketing Director of a company Sacla' used to export their products into the UK. The Grandson of the founder of Sacla' Giuseppe, was challenged by his family to 'Conquer the world" and he saw that there was a gap in the market for Pesto and lots of potential to persuade the UK to embrace it. Giuseppe and I then set up the UK Company. We Brits seemed to eat our pasta with a dollop of red sauce on top and we wanted to get them to eat our green sauce too. So with the help support of food writers and supermarkets, we brought the classic green pesto and a new variety of red pesto to supermarket shelves and it grew from there.
Having built the UK brand into a £35 million business, did you ever dream it could be so big? And how do you cope with maintaining and building on its growth?
I never thought it would be as big as it is now. I was younger, more carefree and greener than I am these days. My children say that Sacla' is my first baby, so I really don't feel it is a pressure, as I genuinely love it. I always think it's best to think ahead, trust your instinct, be passionate and always do your best.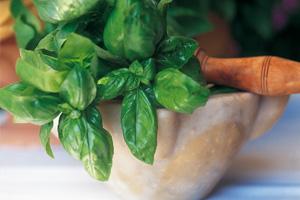 With British produce becoming more and more popular, how does an Italian product hold its place in the market?
Our own provenance and responsibility is dear to my heart. Italian ingredients are very well suited to our products, but we do have a green agenda. The reality is that Italian food is here to stay and we value and treasure our authenticity as it is our point of difference.
You are a working Mum and regularly do the school run for your two children, as well combining weekly trips to Italy with a demanding schedule. How hard has it been to retain focus on family life and sustain regular involvement with family?
I made the choice to have a family and a career. My two children have fairly strict routines which helps keep the 'machine' going. I'm fortunate that the business does everything it can to support a working woman. It's not always easy striking a balance, but my daughter says she is glad that Mummy works.
At any stage of your career, did you feel that life and things in general would have been a little easier if you weren't a woman? And what kind of challenges has being a woman presented to you in business and family life?
It's hard to answer that question as I've never really given it much thought. There were a lot of men in the business when I first joined and at the senior meetings in Italy, I am still the only woman, but I just get on with it really. I do realise how lucky I am and I don't ever underestimate that.
Do you still manage to cook at home?
Fridays are always special as I ensure I am always at home for dinner with the kids. The kids and I love Pesto pasta as well as crispy duck, beef Tataki and cheesecake. I usually cook on the weekend, that way the kids can eat what I've made through the week. Sundays are especially fun as we do some baking together whilst listening to the Archers.
You have just launched a brand new range of sauces with former England Rugby Captain, Lawrence Dallaglio called 'Dallaglio by Sacla'" – How did this come about?
The Dallaglio family and Sacla'share many values. Family is very important to us all, as well as being good role models that encourage a healthy lifestyle. They approached us to see if we would like to develop sauces for them and we have just recently launched 3 sauces to begin with 'Tricolore', 'Diavolo' & 'Bolognese' which are now available in supermarkets across the country.