No barbecue is complete without burgers, so why not try Anjum Anand's succulent chicken burgers with an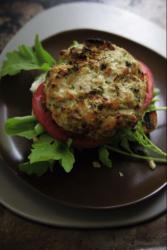 Indian twist? The coriander, cumin and chillies add a delicious spice and depth of flavour and the burgers taste great with chutney-flavoured mayonnaise, or simply with ketchup.
Makes 4
For the burgers:
400g chicken mince
6g ginger, peeled and finely chopped
10g garlic (approximately 3 large cloves), peeled and finely chopped
1 small onion, peeled, half finely chopped (for the burgers) and half sliced into rings (for serving)
large handful of fresh coriander leaves and stalks, finely chopped
1 heaped tsp salt
3⁄4 tsp garam masala
1 1⁄2 slices of medium-cut bread, crumbed
1 egg
1 tsp cumin powder
1 tsp lemon juice
1-2 green chillies (optional), chopped and seeded
1 tbsp vegetable oil, plus extra for oiling the pan
To serve:
For the spiced mayonnaise:
7 tbsp light mayonnaise
2 tbsp chopped fresh coriander leaves
2 tsp chopped fresh mint leaves
1-2 tsp lemon juice, or to taste
salt, to taste
1⁄4-1⁄2 tsp black pepper, or to taste
To assemble:
4 burger buns, halved
lettuce leaves, shredded
1 beef tomato, sliced
the remaining onion rings
For the burgers, mix together all the ingredients for the burgers, leaving out the onion rings. Allow the mixture to rest for 10 minutes in the fridge.
Preheat the oven to 200°C/400°F/gas mark 6.
Mould the mince into four burgers and place on an oiled baking sheet. Place in the oven and cook for 10 minutes, turning halfway through the cooking time.
Meanwhile, mix the mayonnaise with the coriander and mint leaves, lemon, salt and pepper. Warm the burger buns in the oven for the final 2 minutes of cooking time.
Place a small handful of the lettuce on the bottom of each bun with the sliced tomato and onion rings and a good dollop of the herbed mayonnaise.
Top with the hot burgers and finish off with the top half of the bun.
Images and recipes extracted from ANJUM ANAND'S 'INDIAN FOOD MADE EASY' and 'ANJUM'S NEW INDIAN' www.quadrille.co.uk
Photography © Vanessa Courtier.
Anjum's range of ready-made sauces, The Spice Tailor, is available to buy in Waitrose stores nationwide and online at www.thespicetailor.com
Try Anjum's other barbecue recipes: