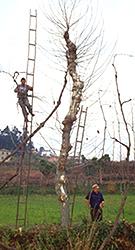 Do you remember Vinho Verde ?
These light, white wines of North Western Portugal were once very popular but It may be some time since you tasted any.
The Vinho Verde region, set in the lush hills between the rivers Douro and Minho, has a very long winemaking history and a curious traditional system of training vines to grow meters high off the ground up trees and trellises. This allows the resourceful Portuguese to utilise the land below for other crops such as potatoes.
However, the traditional methods are changing and, like other ancient European vineyards, the region has been modernising. Now, after a period of relatively low profile in the U.K., Vinho Verde is set to make a comeback.
Most famous for its light, spritzy white wines, Vinho Verde actually produces a wide variety of whites, rosés and intense, tannic reds. These range in quality from everyday, blended table wines to monovarietals of distinctive character and originality that merit a position alongside the fine wines of Europe.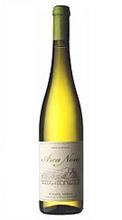 A good example of the classic Vinho Verde white style is Arca Nova, Colheita 2011 (The Sampler £7.11) which,at 11% alcohol, is a real lunchtime wine. Very pale in colour and refreshing in texture and taste, Arca Nova lines your glass with bubbles; not fizzy, just playful.
The palate is floral with a soft minerality reminiscent of a dry elderflower cordial with a short, faintly lime finish.
It's not complex and it's not demanding but the reason this is so rewarding is that it's very, very easy to drink and, as long as you keep it nice and cold, you'll keep coming back for more.
Unless you are particularly well informed, you probably haven't heard of the Loureiro, Arinto and Trajadura grapes that form the Arca Nova blend; but another grape variety grown in the region, Alvarinho, is certainly worth remembering.
From a microclimate in the most northern point of Portugal comes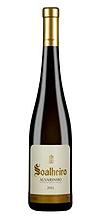 Soalheiro Alvarinho 2011, (The Butlers Wine Cellar £15.95) a delicious monovarietal which offers a rollercoaster ride of fruit complexity demonstrating what Vinho Verde is really capable of.
Evocative and promising on the nose with rich notes of jasmine, gorse flower and apple, this wine really rang our bell.
The flavours open out endlessly with aromatics of pineapple, apricot, pear, mandarin, strawberry and mango clamouring for attention. In fact, you name a fruit and you could probably find it in there somewhere; and all this is delivered with the natural sweetness of raisins and muscovado and a palate-cleansing wack of acidity on the finish.
Well, It may well be time to revisit Portugal because I for one don't recall that Vinho Verde wines could be this good.