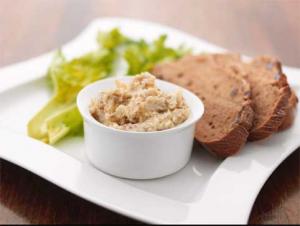 When you've done the big Christmas dinner with all the trimmings and you're stuck for something tasty, filling and quick to fill your family for the rest of the festive season. Why not give these easy recipes from Colliers Powerful Welsh Cheddar a go?
They are an ideal way to warm up after a bracing countryside walk or while just relaxing in front of the television. Even better, these three flavoursome dishes won't mean trekking off to the shops as they make the most of the leftovers from Christmas Day. These dishes are a great way to keep that festive flavour going without having to slave away for hours in the kitchen.
Collier's Christmas Potted Cheese
Serves 4
Ingredients:
250g Collier's Cheese – finely grated
75g unsalted butter – softened
75ml double cream
100g walnuts, toasted and chopped
Pinch of mace
½ tsp english mustard powder
Big splash of white port
Salt and pepper
Method:
Mix the grated Collier's cheese, butter and double cream to a smooth paste, best done by hand. Add the chopped walnuts spices & the mustard powder and white port and season. Mix well and taste, add more port if required.
Simply pot into small cups or ramekins, cover and chill. Remember to remove the potted cheese from the fridge a few hours prior to serving to appreciate the taste of the cheese rather than the temperature!
Serve with hot crusty bread, celery and apples, spiced chutney or pickled walnuts.
Collier's Christmas Turkey Croque Monsieur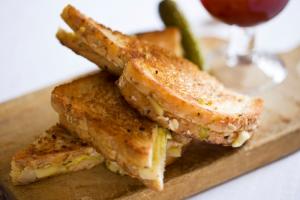 Serves 2
Ingredients:
4 slices of crusty white bread
2 tbsp cranberry sauce
100g to 150g of left over turkey
100g Collier's Cheese, grated
30g butter
Method:
Pre heat oven to 180°C, Gas 4
Spread the cranberry sauce over each slice of bread. Add a third of the grated cheese, followed with the turkey and then the other third of the cheese
Top with the other slice of bread and press together.
Heat the butter in a large frying pan, until foaming.
Add the sandwiches and fry on each side for 1-2 minutes or until golden brown
Transfer the sandwiches on to at baking tray, top with the remaining grated cheese and place into the oven for 4-5 minutes or until the cheese has melted
Serve with a green salad.
Collier's Bubble and Squeak Cakes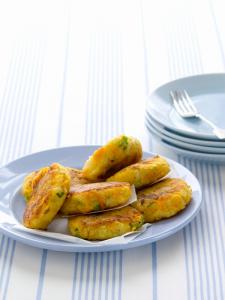 Serves 4
Ingredients:
This is a great way to use up excess cooked vegetables. Weights are approximate.
1 tbsp vegetable oil
1 onion, finely chopped
440g leftover potatoes – mashed, boiled or roast – smashed up
300g of any leftover cooked vegetables – e.g. brussel sprouts, cabbage, carrots, cauliflower etc cut into small pieces
120g grated Colliers Cheese
Salt and pepper
25g butter, melted
Plain flour
Method:
Heat oil in frying pan and cook the onion for 4 – 5 minutes until soft
In a large bowl add the potatoes, cooked vegetables and cooked onion and cheese.
Season with salt and pepper and mix well.
Divide into 6 – 8 portions, and shape into a cakes.
Put some flour on to a plate and coat each cake on both sides with the flour
These cakes can be cooked two ways:
In a preheated oven 200°C/Gas 6, grease a baking tray with melted butter and place cakes on and cook for 25 to 30 minutes turning half way though cooking or alternatively fry in a frying pan on a medium heat in butter and oil for 5 – 6 minutes on each side.