Here are two masterful Easter Weekend showstoppers made for sharing. Effortlessly simple, these recipes all about the feast, without the faff. 
Fillet Of Salmon With Dill Mustard Sauce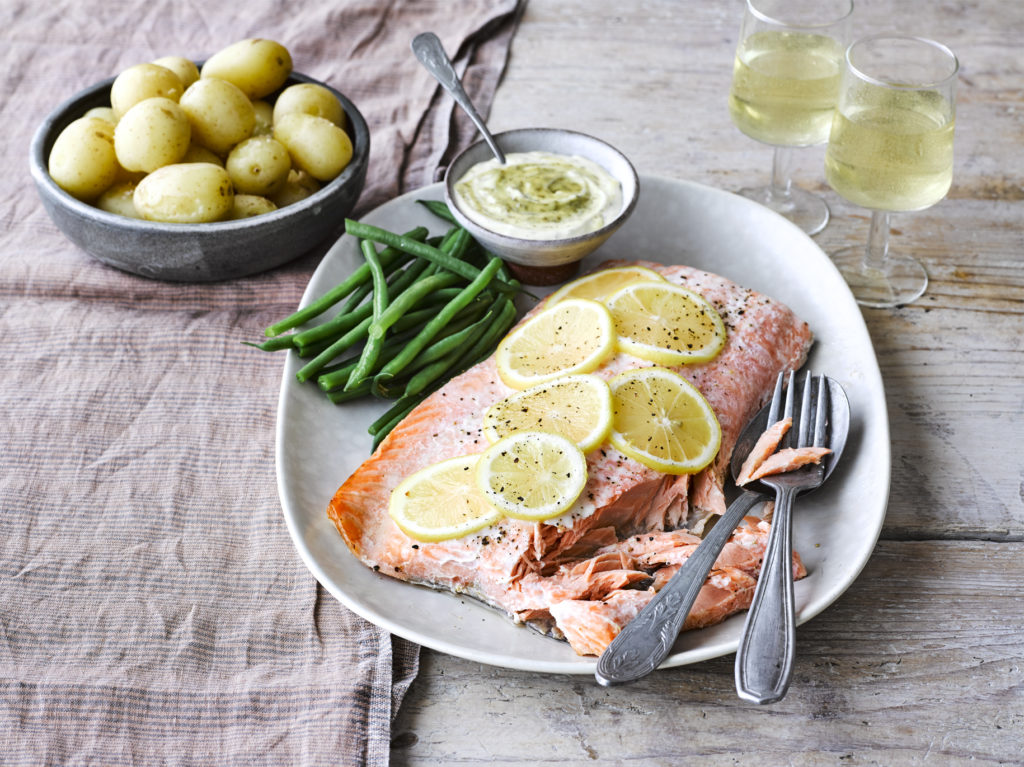 A stunning centrepiece doesn't have to be complicated. Sometimes simplicity really is best and this classic combination of salmon and Tracklements Dill Mustard Sauce with green beans and new potatoes is the perfect example.
Serves 4
Ingredients:
side of salmon/large piece of salmon
whole lemon, cut into slices
splash of white wine
Salt and freshly milled black pepper
200g crème fraiche
half a jar of Tracklements Dill Mustard Sauce
Method:
• Preheat oven to 170°C/ gas mark 3
• Place the salmon on a large piece of foil on a baking tray
• Lay the slices of lemon on top of the salmon and splash over a little white wine and season to taste
• Fold the foil loosely over the salmon to lock in the moisture while cooking
• Bake for around 17 mins (depending on the thickness of the fish). You can check it's done by taking a sharp knife and peeking into the thickest part of the salmon. It it's beginning to flake but still has a little translucency it is done
• Meanwhile, mix the Tracklements Dill Mustard Sauce with the crème fraiche
• Remove the salmon from oven, spoon over the Dill Mustard Sauce mixture and serve with buttery new potatoes and steamed green beans
Butterflied Leg Of Lamb With Tangy Cumberland Sauce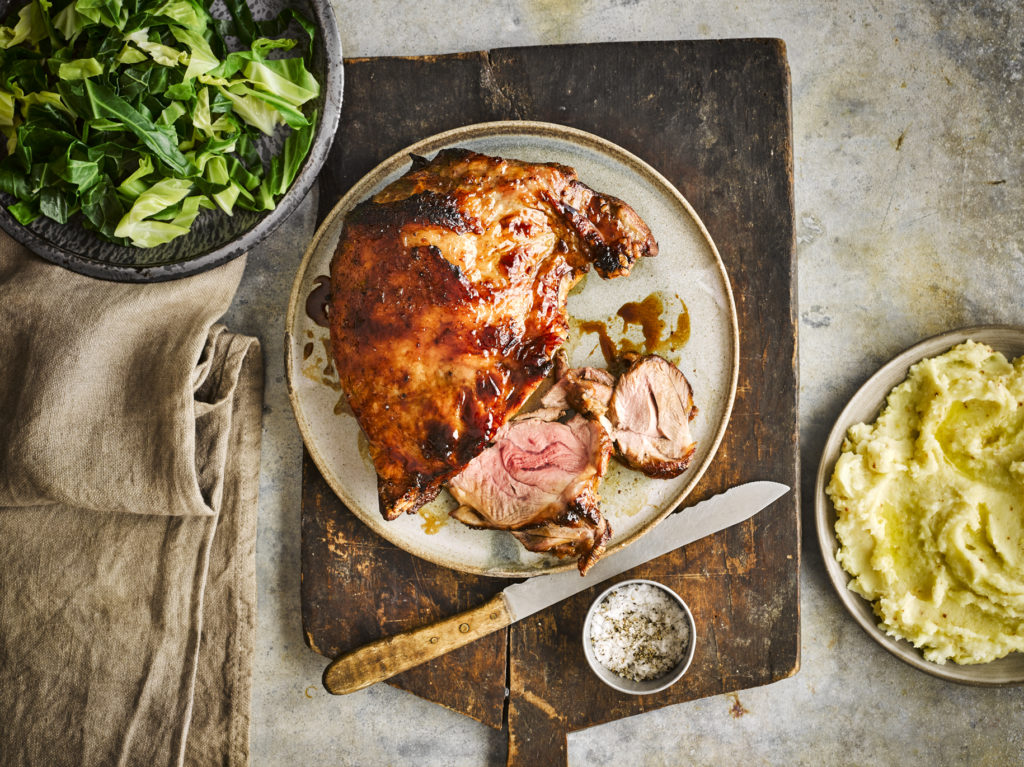 This is an effortless, flavour-packed alternative to a traditional Easter lamb roast. Cooked quickly for a pink finish, the tender meat laps up the sharp, yet sweet authentic Tracklements Tangy Cumberland Sauce.
Serves 4
Ingredients:
1kg leg of lamb, butterflied (weight after removing bones – the butcher will do this for you)
olive oil
salt and freshly milled black pepper
1 jar Tracklements Tangy Cumberland Sauce
Method:
• Preheat the oven to 180°C/ gas mark 4
• Put the lamb in a large roasting dish and rub all over with a generous amount of oil, salt and pepper (to taste)
• Put it in the oven for 30-40
mins depending on how pink you like your lamb (and how thinly the leg has been butterflied)
• Remove the lamb from the oven, drain any liquid from the base of the roasting dish. Brush the Tracklements Tangy Cumberland Sauce all over the lamb (top and bottom) and leave it fat side up in the roasting tin and cook for a further 20 mins, then remove from oven
• Leave to rest for 10-15 mins and serve with creamy mustardy mash and spring greens
Tracklements Dill Mustard Sauce RRP £2.65 for 140g, and Tracklements Tangy Cumberland Sauce RRP £3.50 for 250g are available from fine food delis and farm shops nationwide and online at www.tracklements.co.uk. @tracklements #tastytracklements #LifeandSoulofthePantry