Mothers always put everyone else's needs before their own so this year, more than ever before, we need to put them first and let them know just how much we love and appreciate them.
Make her day sweeter with an iconic Artisan Stand Mixer in NEW HONEY, a deliciously warm, rich, golden-orange that will brighten up your day the minute you walk into the kitchen.
KitchenAid champions the spirit of making in everyone and brings the joy of colour to countertops worldwide. Colour has been at the heart of the KitchenAid success story since 1955.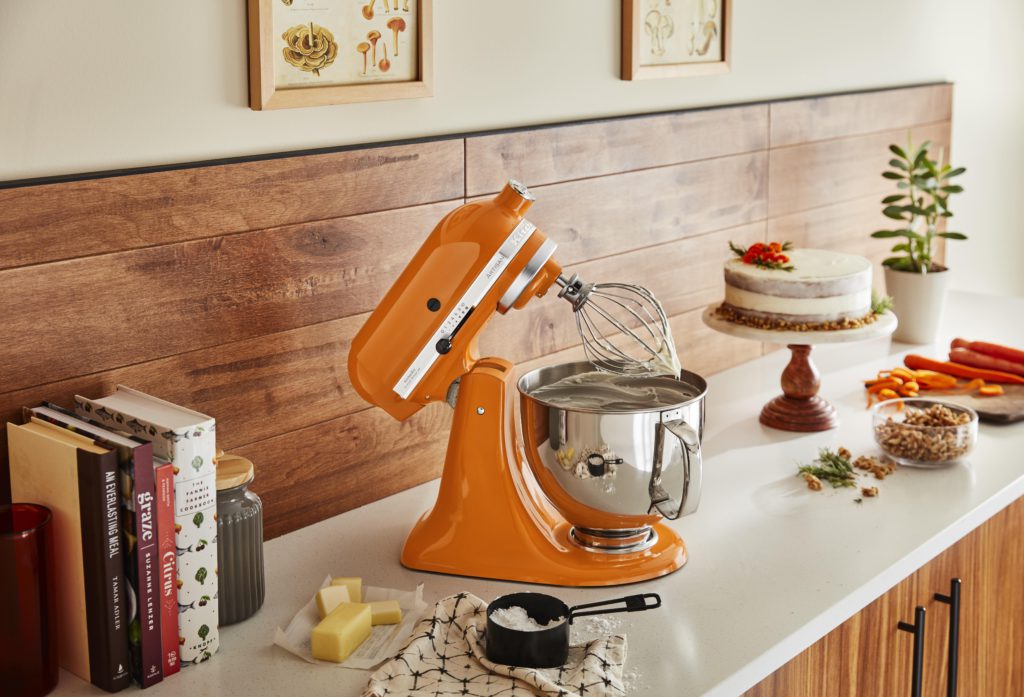 The Artisan Tilt-Head 4.8L Stand Mixer comes with a stainless-steel bowl, though there'sa wide selection of options from ceramic designs to quilted or hammered effect bowls available. Standard accessories include a flat beater, flex edge beater, dough hook, wire whisk and extra 3L stainless-steel bowl.
For even more versatility there are over 15 optional, dishwasher-safe, extras for the famous attachment-ready Culinary Hub enabling everything from slicing, grating, mincing, chopping and peeling, to juicing and spiralizing, along with a Sifter & Scale.
Assembled in sturdy die-cast metal, the stable Artisan Stand Mixer fuses legendary design with outstanding engineering and durability making it, quite simply, the ultimate culinary companion.
Making every day extraordinary, the Artisan Stand Mixer (RRP £499) in NEW HONEY is available from kitchenaid.co.uk.
www.kitchenaid.co.uk | @kitchenaid_uk | #MakeItTogether