You'll love this recipe for National Biscuit day May 9th from The Groovy Food Company

Their unrefined organic coconut sugar is sourced from certified organic plantations in South East Asia and is derived sustainably from coconut palm trees using the cut flower bud of the coconut blossom.

www.groovyfood.co.uk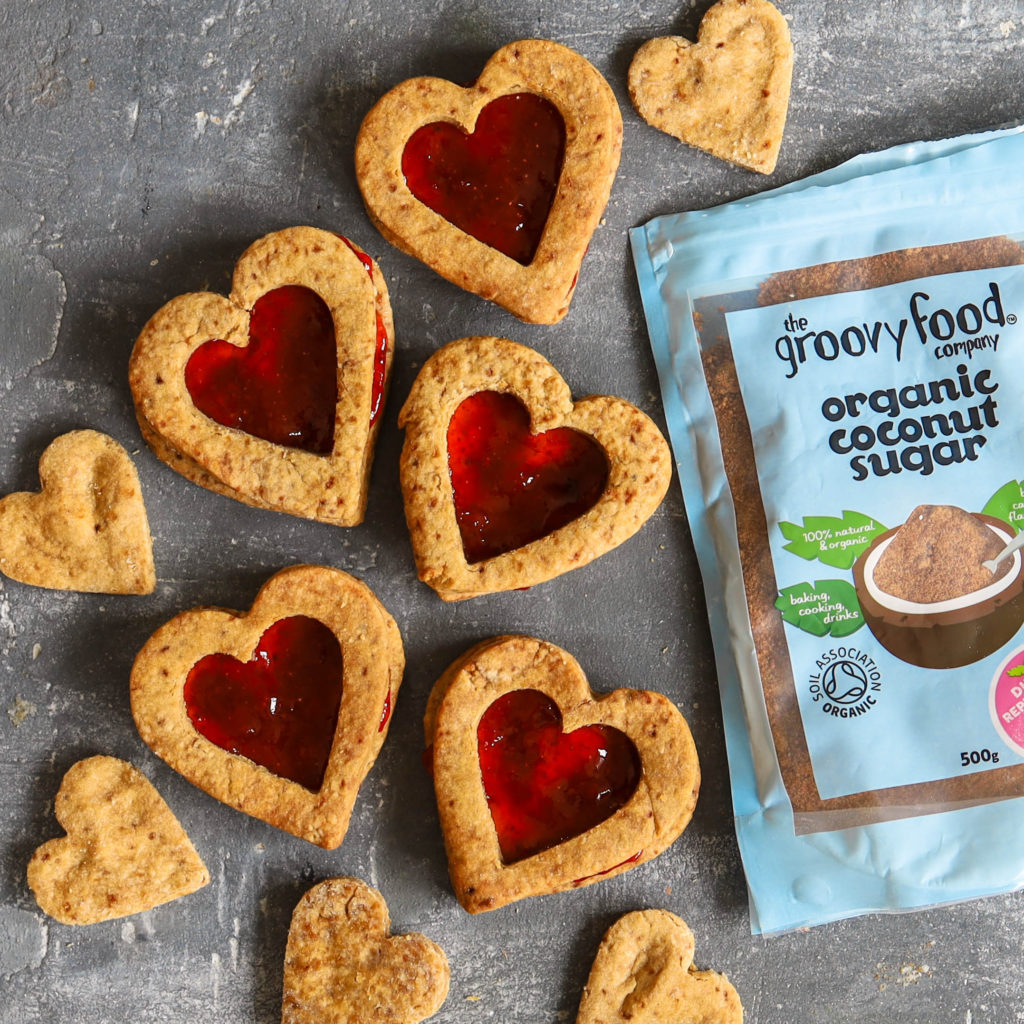 Ingredients
250g Butter (at room temperature)
100g The Groovy Food Company Coconut Sugar
1 lemon (for its zest), grated
350g plain Flour
2 tbsp Milk
100g Raspberry jam (seedless)
Icing sugar (to dust)
Directions
1. Cream the softened butter, coconut sugar and lemon zest until light and fluffy.
2. Sieve in the flour and add the milk and gently bring the dough together with your hands into a ball.
3. Wrap the dough in cling-film and chill for 30 minutes.
5. In the meantime, line a couple of baking trays with baking paper and preheat the oven to 180'C/Gas mark 4.
6. Sprinkle extra flour onto a board and roll out half of the dough until it is 4mm in thickness. Using the large heart-shaped cutter, cut out as many biscuits as you can.
8. Squeeze any leftover dough back into a ball, roll and cut out some more hearts.
9. Take the second half of dough, cut out some more heart shapes and this time, cut smaller hearts in the middle of the larger hearts
10. Repeat until all the dough is used. Transfer the biscuits onto the lined tray and bake, in two batches, for 12 minutes.
11. Once they are a light golden in colour (they should be soft to the touch) take them out and put them on a wire rack to cool.
12. When cool, spread jam onto the whole biscuit shapes and place a cut-out heart shape on top, pressing down gently.
13. Dust with icing sugar.