Carluccio's all-new, nationwide Dine at Home kits are bringing a taste of Italy to kitchens across the nation.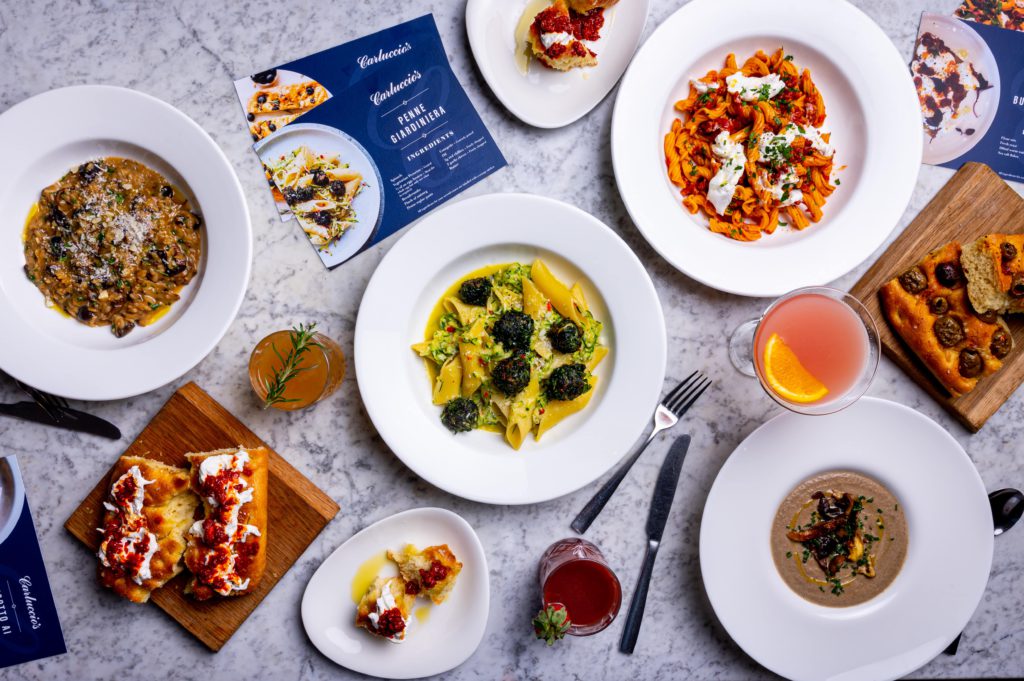 Each kit features Carluccio's signature best-selling dishes. There are three to choose from: the classic Penne
Giardiniera with antipasti of homemade focaccia and olives; The Caserecce picante, a spicy tomato
pasta with Italian sausage, plus focaccia with nduja and burrata; and, for The Funghi featuring a creamy
mushroom soup and Carluccio's classic mushroom risotto.
Bolt-ons include wines from the online cellar, starting from just £12.50, and Italian larder items such as
Carluccio's White Truffle Olive Oil (£7.95) or Porcini Extra Virgin Olive Oil (£6.95) – the perfect drizzle
over pasta and risotto. And, for an after dinner treat with your caffè, add Carluccio's perenially popular,
melt-in-the-mouth Gianduja hazelnut chocolates £5.95).
Each kit comes packaged in a Carluccio's gift hamper and ribbon with easy- to-follow
instructions and menu cards, making them an ideal gift as well as a special at home supper.
The Dine at Home kits offer good value, starting from £29 for two*, and available for two or four people.
Menus can be ordered from www.carluccios.com by 9am Monday to receive your kit on Friday, just in
time for the weekend.
Twitter @carluccios | FB: carluccios | Instagram: @carluccios
Penne Gardiniere & Funghi Kits: £29 for two-person kit. £48 for 4 people
Caserecce Kit: £30 for two-person kit. £55 for 4 people
Delivery – Order by 11:59pm Monday for delivery on the Friday