First there was Jaffa Cake Gin and we scoffed. And then we sipped and then we started making the most outrageously fun drinks. Now, comes the next sticky step.

Jaffa Cakes must be one of the best biscuits going, if of course you can call them a biscuit at all?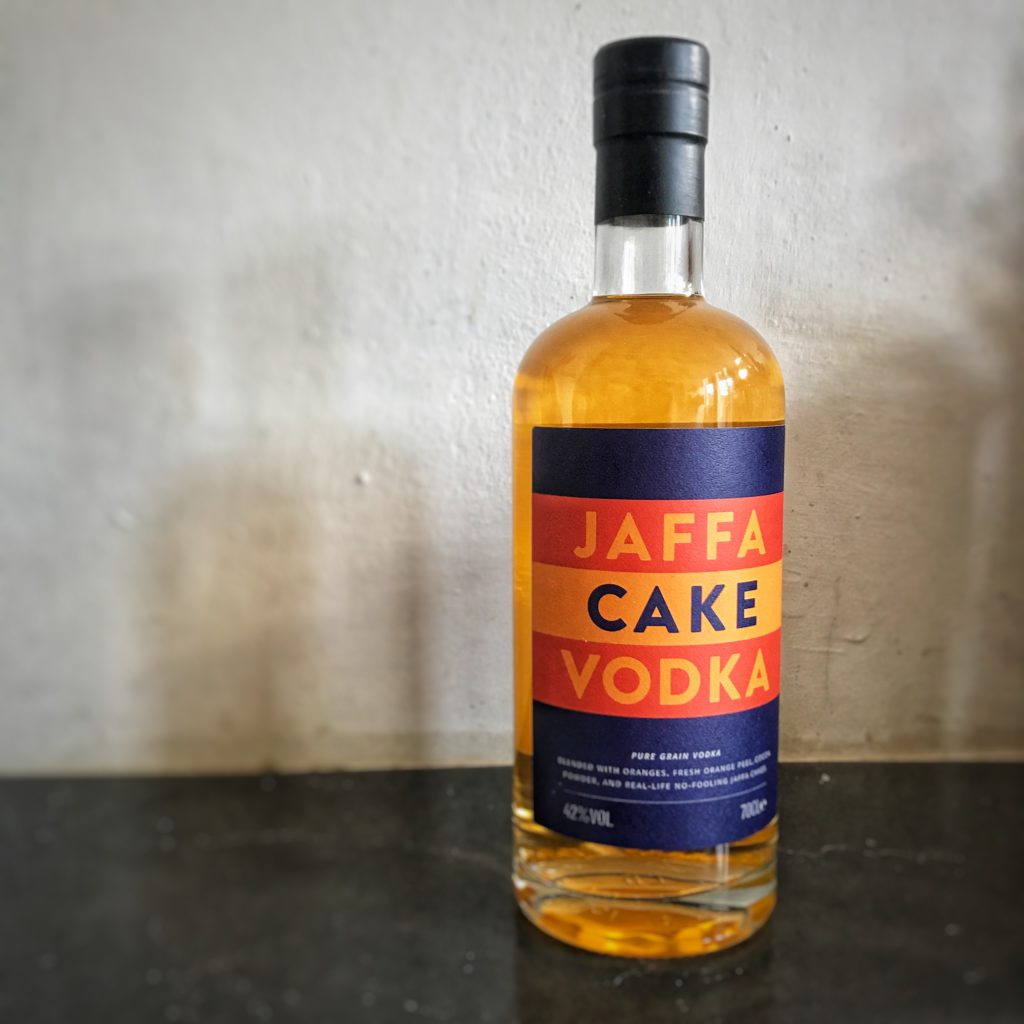 I do because they come in a biscuit kind of pack, and just because it has' Cake' on the side of the pack is no reason to call it one.

Plus I dunk them in my tea, and you can't do that with a fondant fancy, only a biscuit.
A year or so ago someone with clearly too much time on their hands created Jaffa Cake Gin. Thus bringing together two great British loves in one bottle.

And it was good.

Now, not resting on their laurels, or perhaps simply out of their minds on gin, the same crazed boffins have brought us Jaffa Cake vodka.
Pure Grain Vodka blended with oranges, fresh orange peel, cocoa powder, and Jaffa Cakes.
Why not try an Easter Egg Martini? We did and you know what our teeth didn't fall out, it was actually rather good. If a little messy.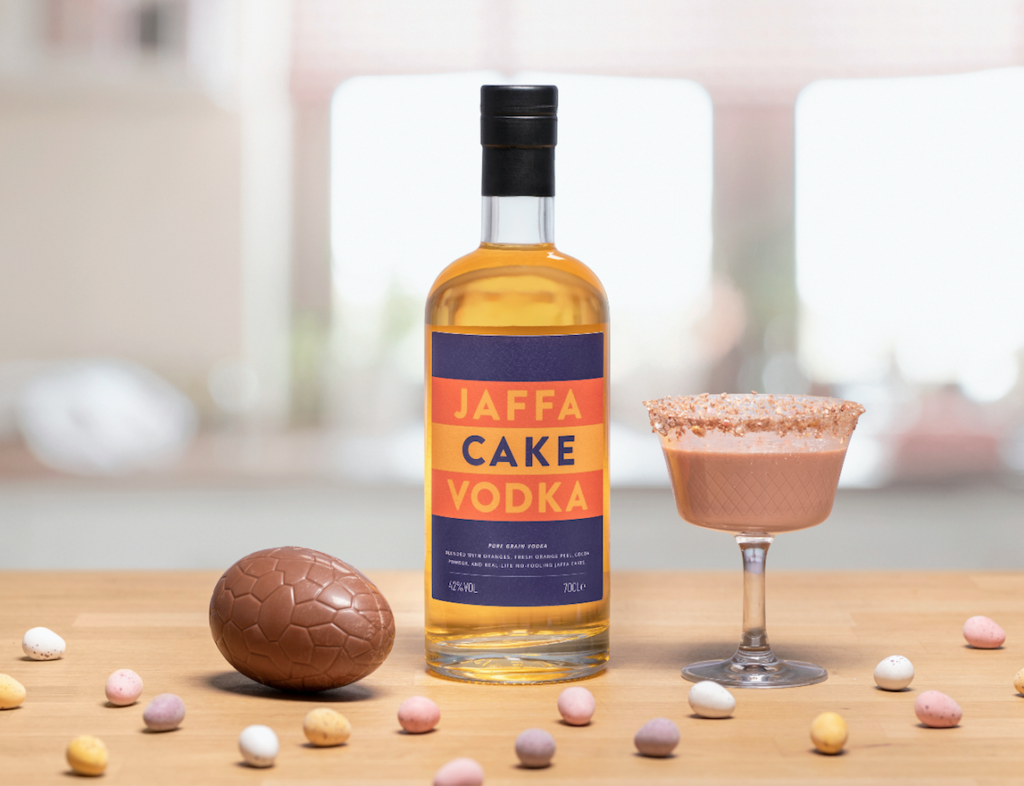 25g Mini easter eggs
1 tsp honey
25ml crème de cacao (or other chocolate liqueur)
25ml Baileys (or other irish cream)
50ml Jaffa Cake vodka
Ice
Method:
Crush the Mini Eggs and tip onto a plate. Brush the rim of a martini glass with a little of the honey then dip the glass into the crushed Eggs. Pop the glass in the fridge until you need it.
Pour Jaffa Cake Vodka, chocolate liqueur and irish cream into a cocktail shaker with a handful of ice and shake. Strain into your glass and serve.
RRP: £27.95 currently on offer at £22.95
Available from Masterofmalt.com
And would you believe there is also rum?
Jaffa Cake Bundle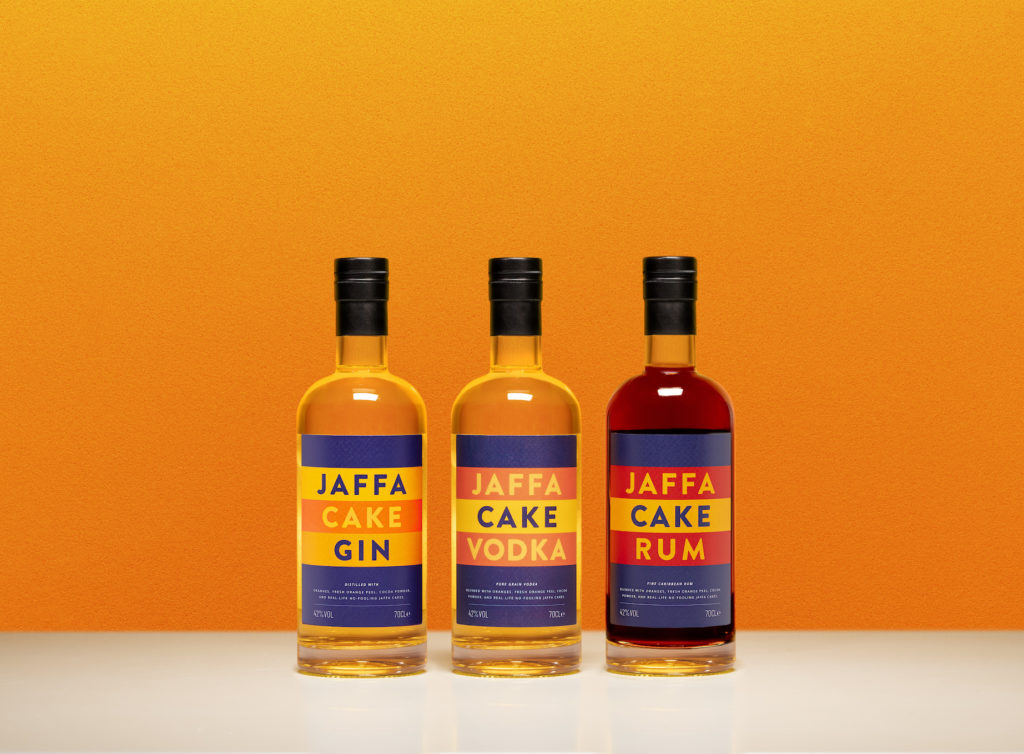 This bundle brings the original Jaffa Cake Gin together with two new additions to the range; rum and vodka.

Each keeps the signature Jaffa Cake flavours while staying true to the character of the spirit and each works wonderfully in a variety of cocktails or served neat with a Jaffa Cake garnish (obviously).
Included in Bundle:
1 x 70cl Jaffa Cake Gin
1 x 70cl Jaffa Cake Rum
1 x 70cl Jaffa Cake Vodka
Jaffa Cake Bundle
RRP: £75 currently on offer £65
Available from Masterofmalt.com