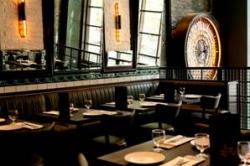 Join Anjali Pathak on the 24th February for an evening of Indian food at a special supper club at Marcus Wareing's restaurant, Tredwell's, in Covent Garden where Anjali will be cooking dishes from her new book, Secrets From My Indian Family Kitchen. 
The menu will include a selection of small dishes, perfect for guests to share such as Balti baked squash with feta, tomato and mint and Slow roast tamarind glazed pork. Guests can book online via the Tredwell's website (www.tredwells.com) and have the option of an early sitting at 6.30pm or a late sitting at 8pm. The menu will be priced at £42 per person, including service charge. Anjali will also be signing copies of Secrets From My Indian Family Kitchen on the night and diners will have the option to purchase a book at the special discounted price of £15 (RRP £20).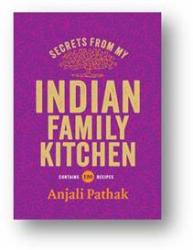 Anjali Pathak learnt the basics of Indian cookery from a young age, Anjali has stepped out of her heritage and works with spice and flavours from across the globe. 
Located in the heart of London's West End, Tredwell's is the latest restaurant from Michelin starred celebrity chef Marcus Wareing. The menu is an eclectic mix of globally inspired dishes with British produce at its core, representing the thriving diversity in cuisine throughout the city. The interior features racing green leather banquette and booth seating, giving the restaurant an informal and welcoming feel. Arranged over three floors, the lower ground floor comprises a large bar area, where guests can enjoy a selection of creative cocktails.
Anjali Pathak Supperclub menu
Papri Chaat
Crispy sumac okra
Mini blazing burgers
Balti baked squash with feta, tomato and mint
Slow roast tamarind glazed pork
Spicy smoky potatoes
Wilted Mustard Greens
Paneer and broccoli masala
Apple tart tatin with spiced caramel, served with roasted hazelnut and cardamom ice cream
Coconut and ginger cheesecake
To book, please visit the Tredwell website: www.tredwells.com