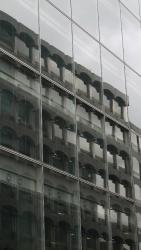 'Building sites are pornography for architects – when buildings take their clothes off…'
[John Bingham-Hall]
With architecture and food at their core, Fox & Squirrel's team design city walks to cater for cultural foodies around the capital. Let Fox & Squirrel take you on a sapid, cultural adventure as they introduce you to some of London's unique and undiscovered culinary hotspots…
Fox & Squirrel's Archi-Food walks will carve an aesthetic path through London's rich urban fabric with a quirky and engaging take on the food we eat and the buildings we inhabit. Although both are so easily taken for granted, Fox & Squirrel aim to rediscover the joy in the simple acts of eating and walking in the city with this series of tours punctuated by high points of food culture.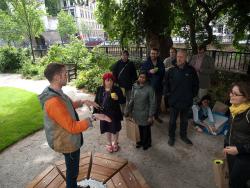 Using London's streets as a stage, the walks go way beyond the pop-up to provide an unrepeatable experience in which the city itself becomes both gallery and dining room. Archi-Food leader John Bingham-Hall has mapped out routes that will reveal an intriguing side to London's architecture and introduce you to some of the architects behind it, whilst keeping you fuelled at some of the city's finest establishments and with guerrilla dining which taps into its depthful gastronomic history.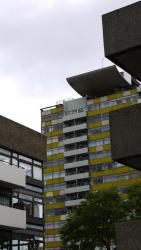 Each Archi-Food walk is based on a unique theme through which Bingham-Hall will guide his audience through London. On a Fox & Squirrel Archi-Food walk the audience, comprising no more than a dozen people, is provided with contextual information about their surroundings, the architecture and its relation to Londoners, while Bingham-Hall takes you to sample unique dishes from a specially commissioned menu. By combining architecture and food, Fox & Squirrel are able to evoke the flavours and feeling of life in London.
Archi-Food Walks cost £80pp including lunch with drinks, two carefully chosen coffee pit stops, afternoon sweets and aperitifs to culminate. Fox & Squirrel curate walks to suit any culture vulture, with archi-food, art and childrens storytelling; there is frankly a walk for everyone.
For more information see: www.FoxandSquirrel.com