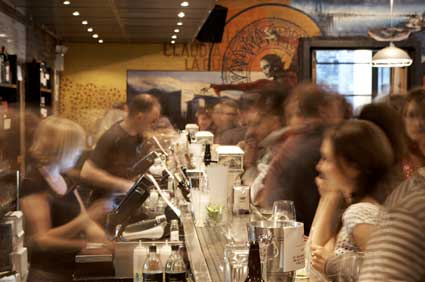 If you've ever felt outwitted by a wine list, lost the battle with an artichoke or mistaken a Pinot Grigio for a Pinot Noir, then you'll appreciate that having the right knowledge to hand makes all the difference to an evening of good food, drink and entertainment. There is certainly something to be said about being able to drop in a foodie fact here and some wine knowledge there and impressing a sommelier (and your mates) by ordering something other than the ordinary from the wine list, the epitome of understated cool. Now, Tio Pepe has created a solution for those that want a quick fix to food and drink shortcuts rather than enrol on a six month course.
Influential names in food and drink have opened their little black books to create the Art of Good Taste Guide (www.artofgoodtaste.com ), the ultimate online reference tool and guide designed to satiate the growing hunger for food and drink knowledge. These tricks of the trade will arm you with everything you need to be a modern gourmet.
Tio Pepe is bringing the Art of Good Taste Guide to life in July with an interactive masterclass with experts from the online guide and lots of good food and drink to match. The event will be held at award winning bar and restaurant, Camino, in Kings Cross, on the evening of Tuesday 21 July. Tickets are free and available on a first come, first served basis, visit www.artofgoodtaste.com for more information.