It's all change at BaoziInn London Bridge this month with the launch of a new all day dim sum menu, featuring sixteen different types of handmade Cantonese dim sum with Hunan and Sichuan influences.
There is also a new a la carte menu, a short, sharp selection of all the Northern Chinese street food hits from the menu at Baozilnn Soho, alongside five new, evening only dim Sum platters, perfect for sharing.
The brand-new dim sum menu, which runs until 5pm, six days a week, once again focuses on a fusion of Cantonese, Hunan and Sichuan flavours and features the best quality ingredients.
A new dumpling station has been made in one of the large street facing windows of the restaurant where the dim sum chefs are on show making these little parcels of deliciousness for all to see.
Examples from the new dim sum list include Prawn and Kohlrabi Dumpling, Curry Chicken Bao, Vegetarian Char Siu Puff, Chicken Shao Mai, Yam and Dry Shrimp Dumpling and to finish off sweet Custard Bao.
As usual, all the Baozilnn dim sum looks good, with all their signature rainbow colours on show, using natural juices from beetroot, spinach and turmeric. 
This attractive new range of dim sum is priced at £5.90 per portion.
The punchy new a la carte offering of hearty and comforting Northern Chinese Street food with an emphasis on dumplings, skewers and buns is available at both lunch and dinner.
Standout dishes include, Salt and Pepper Squid, Fragrant Sichuan Cumin Prawn Rolls, Traditional Jiaozi Dumplings with Chilli Oil, Pork Belly Skewer in Caramelised Sauce, Crispy Shredded Beef in Chilli, Gong Bao Chicken/ Prawn and Pock Mark Minced Pork "Mapo" Beancurd.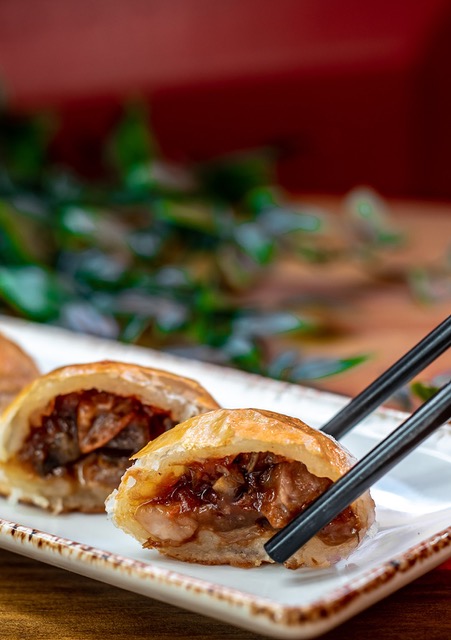 Baozilnn wouldn't be Baozilnn without their Dan Dan Noodles making an appearance alongside lots of other authentic noodle, rice and vegetable dishes.
The first floor bar provides a great spot in which to enjoy a pre or post dinner tipple and there is also a good selection of draft and bottled beers as well as well-priced wines.
Last, but by no means least there is now asunny summer terrace that seats 16
Baozilnn London Bridge is open Monday to Thursday, last orders 10pm, Friday and Saturday, last orders 10.30pm.
Instagram: @baozilnn_borough