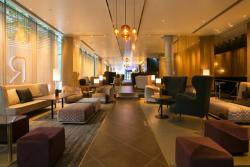 All bourbon is whiskey, but not all whiskey can bear the name bourbon. If you're tripping up on your tipple knowledge or just want to learn more about the versatility and beauty of bourbon, join Buffalo Trace for an exclusive taste experience at TwoRuba, the stunning and sophisticated bar and lounge at Tower Bridge.
Running on the first Wednesday of each month – beginning on 4th March, from 6.30pm – learn about the characteristics of bourbon from one of America's most established bourbon producers in a masterclass costing £20 per person.
Buffalo Trace has spent almost 250 years perfecting their craft and creating fine bourbon whiskey with timeless tradition. Settle in for the evening with a welcoming whiskey sour cocktail as you hear about the rich history of Buffalo Trace – a distillery that has survived floods, fires, droughts, tornadoes and a lil' thing called Prohibition.
Guests are invited to taste five different whiskeys within their award-winning range, alongside canapés to complement the flavours found. Among the samples will be: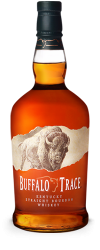 White Dog – young, un-aged "Moonshine" with a strong yet neutral flavour. A clear finish and lingering smoothness makes this an ideal cocktail ingredient
Buffalo Trace – the namesake and flagship blend, this beautifully balanced yet rich with hints of vanilla, toffee and candied fruits following eight years of oak barrel aging in small, select batches
Eagle Rare 10 Year Old – masterfully crafted with a lingering, moderately fiery taste and a complex aroma: a perfect introduction to bourbon for the Scotch Whisky fan
Ridgemont Reserve 1792 – aged in new, charred oak barrels for eight years, this is full-bodied, but not overly sweet, with more rye than most other brands
George T. Stagg Jr. – uncut and unfiltered bourbon made in very small batches, aged closer to nine years with no water resulting in punchy individual proofs
Relax at the end of the evening with a buttery, richly spiced Old Fashioned and a newly acquired appreciation of one of the finest spirits on the shelf. To book call the TwoRuba team on 020 3002 4407 or email clair.coates@hilton.com.  Tickets are £20 per person and will include the two cocktails, full tasting masterclass and complementary canapés.
However you like to drink your whiskey – sipping it on the rocks or as part of a creative cocktail – book a spot at TwoRuba's masterclass and have your mind blown by bourbon.
TwoRuba, Hilton London Tower Bridge
5 More London Place, Tooley Street, SE1 2BY
T: 020 3002 4407