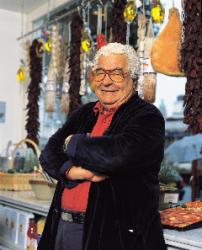 As part of a month long festival taking place from 10th September to 10th October. Caruluccio's restaurant will be offering hungry shoppers a chance to try a tempting selection of weekly changing seasonal mushroom specials. In addition, the deli and food shop will be filled with a selection of delicious mushroom and truffle goodies to inspire budding chefs to create an Italian feast at home or head off on a foraging adventure of their own. Standout products include:
– Pate al Tartufo – Chicken and rabbit liver pâté with black truffle, best on delicious crostini or linguette al tartufo
– Tartufo Nero D'Estate – these truffles are fantastic grated over pasta, risotto or eggs
– Truffle flavoured flatbread –a great alternative to bread. Why not serve with cheese and salami or soup?
– Risotto Con Tartufi e Porcini – the perfect package to recreate this classic Italian dish at home
– Barolo wine – a powerful, rich wine from the Piedmont region which is famous for its mushrooms and truffles
– Mushroom kit – contains Antonio Carluccio's Complete Mushroom book and mushroom knife – a must have for any mushroom hunt!
Carluccio's, One The Brunswick, London, WC1N 1AF
MUSHROOM COMPETITION
Carluccio's is on the hunt for the UK's best mushroom recipe. A month long facebook competition will launch on www.facebook.com/carluccioscaffe from 10th September. Do you know your button mushroom from your shitake? Is your mushroom soup a sensation? If you think your mushroom meal is up there with the best of them, upload your recipe and an image on Carluccio's facebook page to enter the competition.
Veteran mushroom expert Antonio Carluccio together with a top food journalist and a Carluccio's chef will be judging all entries.
The winner will have their dish celebrated on the special boards at Carluccio's across the UK and will win the chance to cook their recipe together with Antonio in the chef's London kitchen.