On Thursday 24th October 2012, one of Herefordshire's most lovely countryside celebration houses, Dewsall Court, will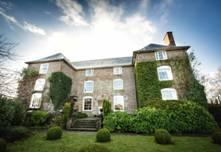 welcome the talented Cyrus Todiwala, star of the new  BBC2 cooking programme'The Incredible Spice Men', for an evening of gastronomic indulgence.
Cyrus runs Mr Todiwala's Kitchen, the signature restaurant at the Hilton London Heathrow T5, and he has also organised and cooked the very first Diamond Jubilee Luncheon for HM The Queen in London. Her Majesty was served Cyrus' version of'The Country Captain' – an Indian twist on our traditional Shepherd's Pie and a few days later, the whole of Britain was able to watch Cyrus prepare this exceptional dish before their eyes on BBC One's Saturday Kitchen.
Cyrus will be taking a break from TV screens as he takes the baton previously held by chefs such as Martin Blunos and Valentine Warner and is head chef for the evening at Dewsall. In typical Dewsall Supper Club style, you won't find classic restaurant choices but a menu designed around local seasonal ingredients.
Guests dine in the oragery style conservatory and can expect to enjoy a relaxed atmosphere of fun and conversation. On Supper Club evenings, Dewsall becomes an'Open House' where guests can book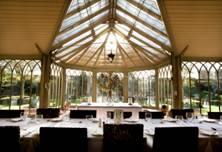 individual rooms at very reasonable rates – essential if you will be sampling the specially chosen wine list and Chase distillery cocktails.
Tickets for the Cyrus Todiwala Supper Club are priced at £55. Rooms are priced at £125 per person, which includes the price of the Supper Club and breakfast the following morning. To make a reservation, click here.