Ahhh, meat. Porky, beefy, chicken-y goodness, like wot London went batshit crazy for in 2012 in the myriad monoglottals opening throughout the capital faster than you could say'with a moo moo here'. And with his Selkirk Grace, old Rabbie Burns inadvertently provided the perfect mantra for the meat-lovin' masses-'Some hae meat and canna eat, And some wad eat that want it, But we hae meat and we can eat, Sae let the Lord be thankit.'
25th January marks the poet's birthday in suitably carnivorous style, with the centrepiece of any Scottish celebratory table the humble- and umbel, packed full of offal as it is- haggis. It might not be the toast of the asymmetric-haired , or served by the half with fries, but it makes for a supremely savoury supper, not least when accompanied by a wee dram. Here's where to have your haggis if you don't rate recipes that call for catching your own.
Michelin-starred in Mayfair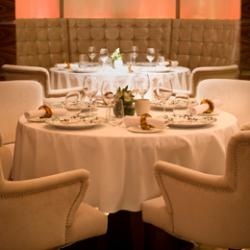 The haggis reaches dizzy new heights, undergoing the gourmet treatment by National Chef of the Year Alyn Williams at his eponymous restaurant. It forms just one of the sextet of courses celebrating the finest wares Caledonia has to offer- luxurious Orkney scallops, Galloway beef, Dunsyre Blue cheese, and the more peasant-like pleasures of stovies and oatmeal flapjack. Plus, of course, that non-negotiable nip of whisky to warm the cockles.
The Burns menu costs £75pp. Alyn Williams at The Westbury, Bond St, London, W1S 2YF, www.westburymayfair.com
For more information and to book, visit www.westburymayfair.com
Slow Food at St James's Hotel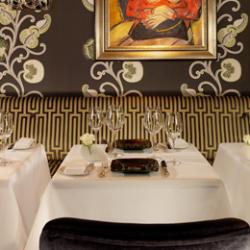 William Drabble's Michelin-decorated Seven Park Place is having a Highland fling with a Burns' night feast. In order to source and execute a feast worthy of the noble bard, the restaurant's teamed up with Slow Food UK, the Chef Alliance, and Highland Park. The 6-course knees-up promises to deliver a quality collection of Scottish-classics-with-a-twist and a majestic snifter of Highland Park 18 year-old whisky. It's available at lunch and dinner- although if you're imbibing in the middle of the day we'd advise clearing the post-prandial diary.
The Burns menu costs £69pp or £123 with paired wines. Seven Park Place, 7-8 Park Place, London, SW1A 1LS, www.sevenparkplace.co.uk
For more information and to book, visit www.sevenparkplace.co.uk
The Patriotic'Permanent Pop-Up'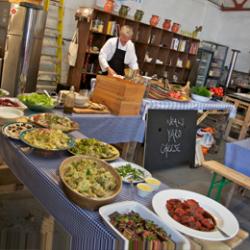 Philip Dundas has gone the poetic route for the bard's birthday- tricking out his Islington garage diner with twinkly lights and candles. The cook's honest philosophy underpins the noble nosh- simple and hearty yet pleasingly ceremonious. Warming cock-a-leekie soup; hefty haggis, neeps and tatties; the beautiful mishmash of cranachan; and an artisan cheeseboard, with bagpipes to boot. It's a wallet-friendly feed, too- which, coupled with a whisky soak, might have Burns describing you as, "a glorious sicht, warm-reekin, rich", rather than the haggis.
The Burns menu costs £35pp and is BYO with no corkage fee. Pipsdish Kitchen, 133B Upper Street, London, N1 1QP, www.pipsdish.co.uk
For more information and to book, visit www.pipsdish.co.uk
Bonny Burns' Night boozers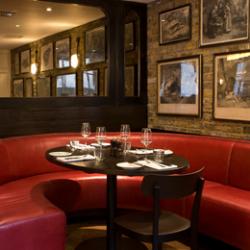 'Gie it laldy!' Or, translated from Scots vernacular to Laandaan lingo,'give it large!' And that's precisely what princes of the pub scene, Tom and Ed Martin, aim to do this Burns' Night. Served at four of the boys' outposts across the capital, this Scottish supper does just what it says on the tin- a well-portioned, damn tasty platter of haggis, neeps and tatties that leaves change from a twenty. Added to the rest of the shrapnel in your pocket, that's enough to treat yourself to the traditional dram- or go off-piste with a pint, a glass of wine or a cocktail.
The Burns menu costs £18pp and is available at The Jugged Hare, The Cadogan Arms, The Gun, and The Well, located across London.
For more information and to book, visit www.etmgroup.co.uk
Cracking, charitable chomping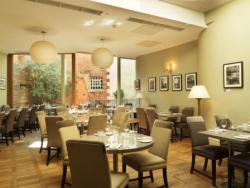 York & Albany, part of the unstoppable Ramsey empire, is helping Burns' Night punters donate while they dine. £2 from each menu will go to Help for Heroes, providing financial support to wounded British soldiers. Nab a table in the bijou temporary  hunting cabin and you can ever pretend you caught your very own haggis- which forms the traditional feast, along with cock-a-leekie, cranachan and shortbread. It's a bargain, too, at £20.13 (see what they did there?)
Gordon's obviously going back to his roots- The Narrow is also helping those war heroes with a chronologically-appropriate,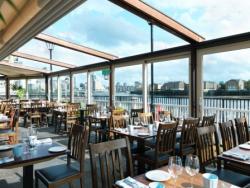 donation-included £20.13 menu. This one's a little more leftfield- with pearl barley Scotch broth to start, a roasted bream option alongside the haggis stalwart, and rhubarb crumble for pud. The water of life makes its appearence in the accompanying whisky-and-ginger ice cream. 
The Burns' Night Help for Heroes menus costs £20.13 and are available at York & Albany, 127-129 Parkway, London, NW1 7PS, www.gordonramsay.com/yorkandalbany and The Narrow, 44 Narrow St, London, E14 8DP, www.gordonramsay.com/thenarrow
For more information and to book at either venue, visit www.gordonramsay.com
Bonnie Gull, Bonny Lad
The boys at the Bonnie Gull are using Robert Burns' birthday as an excuse to celebrate the bounteous ocean of Scottish seafood. The bright and breezy restaurant will be serving exectutive chef Luke Robinson's fishy feast on the 25th- the 5-course extravaganza accompanied by the rousing blast of bagpipes. Oysters commence proceedings, followed by Arbroath Smokie Cullen Skink and very posh salmon-on-rye. You'll get your haggis, alright, but served surf-n-turf-style with scallops. For pud, it's the woefully lesser-spotted Echelfechan tart.
The 5-course Burns' Night menu costs £42pp. For more information and to book, visit www.bonniegull.com
Five-course Feasting at Fortnum's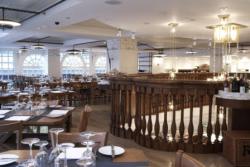 A deliciously cultural mix is promised by Fortnum & Mason, whose Gallery restaurant will host an evening of'poetry, music, witty toasts and superb wines'. After a bowl of cockle-warming leekie soup, the Selkirk Grace heralds the arrival of the haggis, toasted with nip of whisky. It's Atholl Brose Cranachan for pud, followed by a joyful revel in a selection of Scots cheeses and handmade oatcakes. Each course is smartly paired with a Fortnum's wine, and there's a lump or two of fudge with your coffee to round things sweetly off.
The 5-course Burns' Supper costs £75pp. For more information and to book, visit www.fortnumandmason.com