As summer approaches, though you wouldn't think it, given the weather we are having, we round up some events and developments that allow us to savour the joys that summer produce has to offer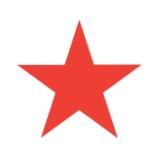 15 and 16 May – Greene King hosts first Suffolk Real Beer and Food Festival
Adding a taste of Suffolk to the regional 'foodie' calendar, 42 producers are taking part in the first 'Real Food and Beer Festival at Greene King'. The food and drink extravaganza is being hosted by Suffolk-based brewers in their brewery gardens in Bury St Edmunds. There will be a wide range of local food and drinks producers at the festival which promises to feature 'the best of local produce and drinks' plus tastings and cookery demonstrations. There will also be a hog roast, a venison spit roast, butchery demonstrations, hand-made preserves, local cakes and ice-creams, as well as Masterclasses in Beer Tasting. Tickets for the event, which is part of the 25th Bury St Edmunds Festival, cost £1 and are available in advance from the Festival box office at www.theatreroyal.org, by calling 01284 769505, or on the door at the event.
Westgate House, Westgate Street, Bury St. Edmunds, Suffolk, IP33 1QS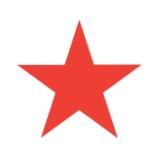 17 to 25 May – An Italian tour at Whole Foods Market
Italian food tasting festival takes over this Kensington store. So, if Italian food makes you think of summer and you're keen to know (and taste) more, Whole Foods Market is planning a week of food events, tastings and demonstrations to give your summer eating and recipe ideas a boost. These include: on Monday 17 May, a 'Special Kids Club' from 5 to 6pm. Beekeeping suit dressing up and mini pizza making, £5 per head; on Tuesday 18 May, an Italian Supper Club at which their in house chef will prepare a four course typically Italian meal, £10 per head; on Thursday 20 May, 'Thirsty Thursday' event, where for £5 per head you can sample a range of Italian recipes with matching wines from around the store and on Friday 21, Saturday 22 and Sunday 23 May, an Italian tasting Weekend with in store tastings of a range of Italian foods and numerous demonstrations
Whole Foods Market Kensington, The Barkers Building, 63-97 Kensington High Street, London, W8 5SE www.wholefoodsmarket.co.uk
Heralding the Chelsea Flower up coming Chelsea flower show, National Vegetarian week and the start of summer more generally:-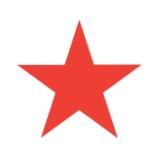 Criterion Restaurant is celebrating the English summer season with a special set menu that is available now. Taking its inspiration from highlights of the English 'Season', executive chef Matthew Foxon's menu pays homage to quintessentially English events such as Wimbledon, Chelsea Flower Show, Ascot and the Polo in the Park which include 'Lords chilled cucumber soup with Pimms sorbet and horseradish', 'Chelsea lavender panna cotta with elderflower and Champagne jelly, flower petals' and 'Wimbledon strawberries and cream cheesecake'. The 'English Summer Season' menu will be available at lunch, pre theatre and dinner at least until the end of June 2010, priced at £20 for two courses and £25 for three courses with a glass of Jacques Cartier Champagne.
Criterion Restaurant, 224 Piccadilly, London W1J 9HP Tel: 020-7930 0488 www.criterionrestaurant.com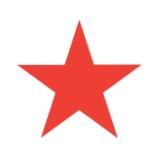 17 May to 30 May – Mango Tree
Vegetarian Week has inspired Mango Tree to offer their guests the opportunity to rediscover the fruits of the earth and explore meat-free alternatives. Executive Chef Mark Read of the Mango Tree, has created a 'Vegetarian Festival Menu' showcasing dishes with exotic flavours and fresh ingredients. These will include such dishes as: chickpea and roasted butternut squash yellow curry; stir-fried 'five treasures" with water-chestnuts, jujubes and yam in oyster sauce; or wheat-bean stir-fry with king oyster mushrooms, snake bean and chilli paste. The menu is priced at £20.50 for two courses.
Mango Tree, 46 Grosvenor Place, London, SW1X 7EQ, Tel: 020 7823 1888 www.mangotree.org.uk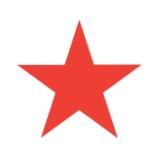 17 to 31 May – The Cinnamon Club
The Cinnamon Club will be celebrating the floral varieties on display at the nearby RHS Chelsea Flower Show (25-29 May 2009) and will be paying homage to National Vegetarian Week (24-30 May 2009) by introducing a six-course Garden Menu. This will include vegetarian dishes combining exotic flowers with aromatic spices 'to create a range of complex flavours'. You might try grilled asparagus spears with kadhai spices yoghurt and chive flower kebab; grilled aubergine with roasted spring vegetables, tomato quinoa, citrus morel and saffron sauce. Their basement bar has also developed botanical inspired cocktails including Full Marks (Tanqueray 10, raspberry, basil and Champagne) or Cucumber Chill (Hendricks, grapefruit, elderflower and mint). The Garden Menu is available at £60 per person.
The Cinnamon Club, The Old Westminster Library, 30-32 Great Smith Street, London, SW1P 3BU, T: 020 7222 2555 www.cinnamonclub.com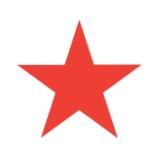 Friday 21st May – Valentine Warner at La Cucina Caldesi
This one-off cookery experience, will give attendees the opportunity to learn to cook some of Valentine Warner's favourite Italian dishes from the man himself. The well-known TV chef will be teaching students how to create a 3 course seasonal Italian dinner, which they will then sit down to enjoy in his company. Places are limited but can be booked at www.caldesi.com or over the phone on 0207 487 0750. The course will run from 6.30pm – 10.00pm and is priced at £150 per person
La Cucina Caldesi, 118 Marylebone Lane, London, W1U 2QF Tel: 0207 487 0750