On November 9, central London restaurant Floridita will be pulling out the stops to raise money for The Lord Mayor's Appeal 2011 with an extra special charity performance of Cabaret Floridita, its fabulously glamorous live music and burlesque night.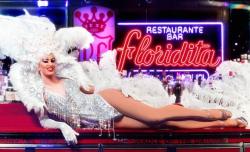 The evening promises to be one to remember with a line-up of glittering acts including The Globe Girls – in their words, a 'captivating collection of drag queens', burlesque queen Sophia St Villier – 'the tantalising Titian-haired teaser' – and a special gig from the Black Hat Band, a disco and funk band that can be relied on to get everyone dancing into the night. Tickets for the event cost £75 and include a three-course-meal from the cabaret menu and a cocktail on arrival. All proceeds will be donated to The Lord Mayor's Appeal 2011 – Bear Necessities.
The aim of Bear Necessities – Building Better Lives is twofold. It seeks to help children in London access education and greater life opportunities and to support international disaster relief. It brings together the work of Coram, the UK's first ever children's charity, and RedR, a charity that trains and provides engineers and other relief workers to respond to worldwide emergencies. For further information, please see www.thelordmayorsappeal.org.uk
D&D London is proud to support The Lord Mayor's Appeal 2011. D&D London owns and operates over 30 of the most famous restaurants in London, Paris, New York, Copenhagen and Tokyo. Its latest opening is Carom, the group's first Indian concept, set to launch in Soho at the beginning of November.
To make a reservation for Cabaret Floridita on November 9, 2011, please call 020 7314 4000. www.floriditalondon.com