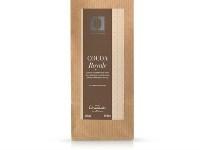 Cocoa Royale
It's not a bag of coffee, but it will perk you up. This malty beverage is made from roasted, crushed cocoa beans, percolated in a cafetiere.
Available from Hotel Chocolat, £8.50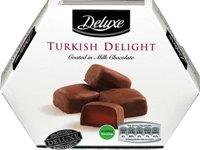 Deluxe Milk Chocolate-coated Turkish Delight
This is great; toothsome without being too chewy, rose-y without tasting like it belongs in a boudoir, and coated in creamy milk chocolate to boot.
Available from Lidl, £1.99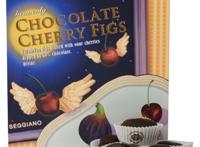 Seggiano Chocolate Cherry Figs
A sweet spin on the three-bird roast, these fat dottata figs are stuffed with an Amarena cherry before being blanketed in a deep deluge of dark choc.
Available from Selfridges, £11.99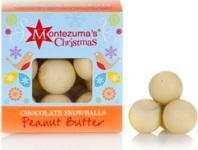 Peanut butter snowballs
You wouldn't object to Monty's pelting you with these sweetly salty, melting morsels of peanut butter and white chocolate ganache enrobed in white chocolate.
Available from Montezuma's, £4.99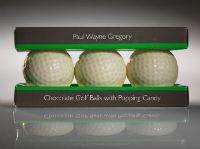 Chocolate golf balls
No-one would be teed off to receive this trio. The shells yield to a melting praline centre populated with popping candy and spiced, roasted nuts.  
Available from Paul Wayne Gregory, £8.45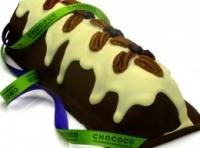 Christmas Log
'Yule' love this log. The supersized chocolate biscuit cake is large enough to share with the whole family and significantly less pointy than a Toblerone.
Available from Chococo, £32.95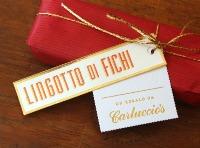 Lingotto di Fichi
A lovely log made from a mixture of Calabrian figs, candied peel and walnuts, all sozzled in rum and coated in a nice thick blanket of dark chocolate.
Available from Carluccios, £6.95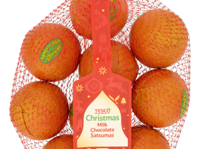 Milk Chocolate Satsuma Net
Nowadays, most people receive a Satsuma stuffed into their stocking about as merrily as a lump of coal. These chocolate ones will be more welcome.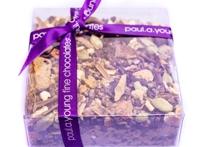 Paul A Young Cocoa-nib mulled wine mix
Sugar, plenty of spice and all things nice… that's what mulled wine is made of. Plus earthy cocoa nibs and mandarin peel, if you're Paul A Young.
Available from Paul A Young stores, £5.95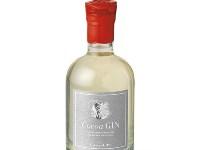 Cocoa Gin
Gin is the in thing, but this beauty's guaranteed to surprise even the cockiest connoisseur. Cocoa shells add chocolate and macadamia notes.
Available from Hotel Chocolat, £15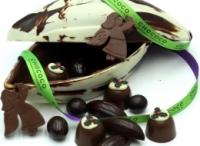 Cocoa Pod cracker
It's a cracker! Chococo's real-choc pod bursts open in a shower of treats like Fizzy Pudding truffles, almonds, coffee beans and smoked-salt caramels.
Available from Chococo, £21.95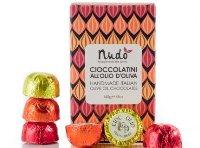 Italian olive oil chocolates
The ganache fillings of these masterful handmade chocolates are infused with Nudo's own lemon, mandarin and chilli olive oils. Sublime.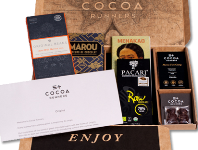 Cocoa Runners chocolate subscription
Gain major brownie points from any chocoholic by signing them up for a monthly selection of gourmet global chocolate bars with tasting notes.
Available from Cocoa Runners, from £14.95 per month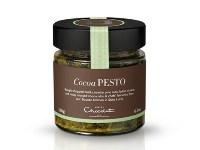 Cocoa Condiments
A quite brilliant savoury quartet – cocoa mayo, pesto and Creole chutney all studded with crunchy nibs; and horseradish with creamy white chocolate.
Available from Hotel Chocolat, £8 each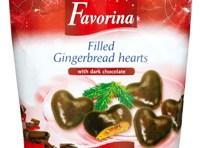 Favourina Chocolate-coated gingerbread hearts with apricot filling
Soft, chewy, well-spiced gingerbread hearts with ooey gooey fruit jam at theirs. Available in milk or dark – better buy a bag of both to be safe.
Available from Lidl, £1.19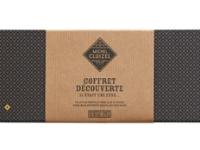 Michel Cluizel 'Once Upon a Bean' Chocolate Tasting Set
Michel Cluizel knows fine chocolate and so will the recipient of this luxe box; comprising 5 types of chocolate, along with nibs, butter, beans and cocoa mass.
Available from Fortnum & Mason, £40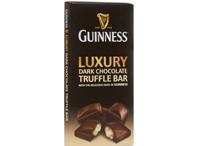 Guinness chocolate bars – dark, caramel and truffle
The mighty malty Irish stout infuses this trio of chocolate bars with its characteristic flavour – choose caramel-filled, truffle, or a plain dark bar.
Available from Selfridges, £1.89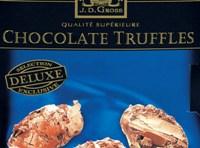 Flaked chocolate truffles
These absolutely melt in the mouth and look pleasantly rustic – sufficiently so that you could probably pass them off as your own handiwork.
Available from Lidl, £1.99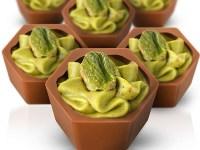 Festive truffle selectors
Fill stockings with triffic truffles – rum punch, cranberry mess, treacle tart, pistachio pralines, stem ginger and walnut, or Chambord Royale.
Available from Hotel Chocolat, £3.75 each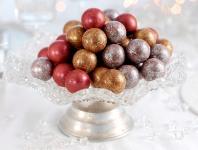 Finest* Gold, Frankinscense and Myrrh caramel-filled truffles
These metallic baubles look good enough to hang on the tree – but it'd be a waste not to scoff this truffle trio inspired by the gifts of the three kings.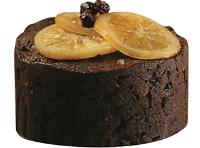 Fortnum & Mason Gabriel's chocolate Christmas cake
Bittersweet, rich chocolate flavours flatter fruitcake better than you'd imagine. This cake provides the best of both worlds – 'happily-ever-afters'!
Available from Fortnum & Mason, £25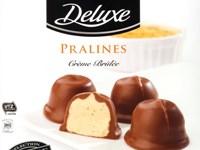 Deluxe Crème Brulee Pralines
Chocolates that do exactly what they say on the tin – smooth, creamy pralines that do indeed taste just like a mouthful of crème brulee.
Available from Lidl, £2.69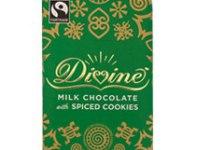 Divine milk chocolate with spiced cookies
Forget traipsing round a so-called continental Christmas market in search of speculoos – this Divine bar encapsulates all of that biscuit's spicy flavour.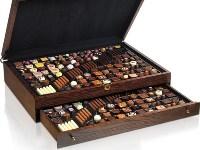 The Chocolatier's Humidor
The 'ultimate selection box' – almost 250 quality chocolates contained within a handsome solid oak humidor. Not a strawberry cream in sight!
Available from Hotel Chocolat, £350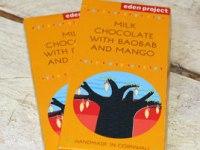 Baobab chocolate bars
White, milk or dark Fairtrade choc infused with the healthy African wonderfruit, plus vanilla, mango or watermelon. An almost-virtuous indulgence.
Available from the Eden Project, £2.50 each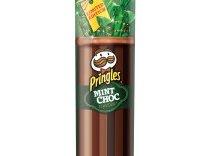 Mint chocolate Pringles
Sounds strange, but like the rest of the range it's unlikely you'll be able to stop once you pop! They're limited edition, so get in quick.
Available from Morrisons, Tesco and Sainsburys, RRP £2.48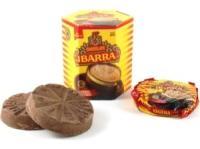 Ibarra Mexican hot chocolate
These wagon wheels of coarse, spiced Mexican chocolate might not make great eating, but they sure do melt down into a marvellous hot beverage.
Available from Sous Chef, £5.50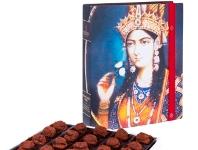 Spice-infused chocolates by Marc DeMarquette
These spicy chocs come nestled in a box slyly disguised as a book, with poppy and almond, roasted coriander and Thai curry amongst their number.
Available from the East India Company, from £15
Paul A Young salted caramel, stem ginger and Amaretto crunch bar
The ginger genius has stuffed this rich 50% Madagascan milk ingot with his signature salted caramel and a fair few festive flavours besides.
Available from Paul A Young stores, £7.95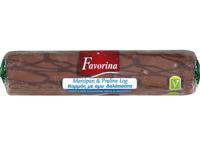 Praline-filled marzipan log
I like marzipan, but I also like praline. Which is better? Who cares – Lidl has combined the two in a single log of chocolate-coated loveliness!
Available from Lidl, 89p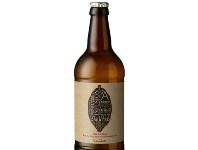 Cocoa Beer
A sophisticated swig for real ale admirers, this beer is infused with cocoa shells to add a rich maltiness that hints as chocolate without overpowering.
Available from Hotel Chocolat, £5
ChocaBlok turkey
White or brown? The question refers here to chocolate, not meat, but whichever you prefer, there's plenty to feed a family with this big bird.
Available from Tesco, £10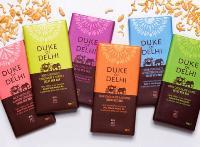 Delhi mix spiced chocolate bars
Duke of Delhi makes the most moreish snack mixes you've ever munched – and now they're embedded in six spice-infused chocolate bars for a sublime savoury-sweet treat.