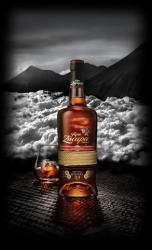 If you're on a January detox, you're probably finding temptation at every turn. Here's another rather devilish temptation.
Ron Zacapa have teamed up with aqua neuva in London's West End so that throughout the month of January 2011, anyone ordering a limited edition Ron Zacapa dessert will also be served a complimentary glass of Ron Zacapa 23 as a digestif. The dessert in question is the Zacapa 23 and bergamot frappé with apple ice cream, honey jelly and caramelised Bergamot.
We've already written about the rum back in 2010 so now here's your chance to try it for free. The offer is available to diners Monday to Thursday.
aqua neuva is at 5th Floor, 240 Regent Street, London, W1B 3BR www.aqua-london.com