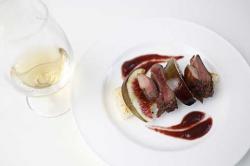 12 single cask whiskies and 12 dishes of Scottish game tapas on the menu at'Glorious 12′ pop-up as The Scotch Malt Whisky Society celebrates game season
The British game season is off with a bang and The Scotch Malt Whisky Society has teamed up with The Wild Game Co. to pair seasonal wild game with its rare single cask whiskies at the Glorious 12 pop-up at Studio 2, New Inn Yard in Shoreditch, London in from 11-13 September.
For 3 evenings only, flavour hunters are invited to feast on a menu of Scottish game tapas, which features 12 different types of wild game, including woodcock, hare, partridge and wild boar, flavour matched with 12 of the Society's rare single cask whiskies.
The Scottish tapas dishes include:
Roe deer striploin with frites, béarnaise and rowan jelly paired with a 22 year old peated dram
Partridge, butterbean and chorizo matched with a 20 year old spicy and sweet dram
Glorious 12 will offer a ticketed hosting dining experience with two sittings each night at 6.45pm and 8.45pm. Ticket buyers will delve further into the world of flavours with expert talks each evening:
Wednesday 10th September – Media launch night
Thursday 11th September – Foraging flavours with Thom Hunt
Friday 12th September – Game butchery with Thom Hunt
Saturday 13th September – DIY meat smoking with Ru Emslie
The bar will also be open to walk-ins to sample some of the drams and tapas dishes on offer.
The Glorious 12 Whisky & Game Bar, Studio 2, 31 New Inn Yard, Shoreditch, London, EC2A 3EY – Thursday 11th September – Saturday 13th September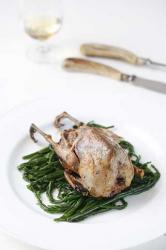 Tickets/more information:
£29 – ticket price includes hosted dining experience, 4 pairings of game and whisky and a guest talk. Only ticket buyers have access to the full menu of 12 whisky and game pairings. The bar is also open to walk-ins. Guests can visit the bar for free to indulge in a limited selection of Society drams and game tapas from the bar.
@SMWSLondon #glorious12
Events:
Wednesday 10th September – Media launch night
SMWS Brand Ambassador Annabel Meikle and Wild Game Co. founder Andy Waugh co-host media for  supper and an exclusive insight to Glorious 12
Thursday 11th September – Foraging flavours with Thom Hunt
The founder of wild adventure company, 7th Rise, Thom Hunt, will guide guests through foraging in the wild, showing how to find the best of the countryside's hidden treasures
Friday 12th September – Game butchery with Thom Hunt
Learn the basics of butchering game, including small birds and rabbits. Thom Hunt will detail the basics of skinning and butchering small game with a live demonstration, highlighting the best cuts and describing some of his favourite recipes
Saturday 13th September – DIY meat smoking with Ru Emslie
Game specialist Ru Emslie talks guests through how to smoke meat and fish at home. The talk includes how to make your own meat smoker as well as the best ways to create delicious wood-smoked game at home