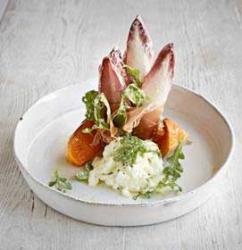 Zizzi has teamed up with food writer and chef Gizzi Erskine to work with a promising young chef in creating a special menu to be sold nationwide, raising money for the Prince's Trust.
The charity helped Zizzi and Erskine find a promising talent in the food world and following a final cook-off, London chef Joe Gray, 29, was selected.
Gray has worked closely with Erskine in developing a three-course menu that is now available in more than 120 Zizzi restaurants nationwide. For every dish sold from their menu, Zizzi will make a donation to the Prince's Trust.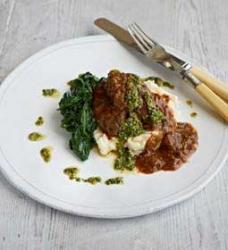 Helen Jones, marketing director at Zizzi, said: "We're a big supporter of the trust's brilliant work with unemployed young people and we believe that providing them with a platform to showcase their talents is really important."
Erskine commented: "I'm incredibly excited to be working with Zizzi and I think I've found a really promising and passionate foodie. Joe is the perfect example of how the trust's good work changes lives and I'm so proud to be on board with the charity's new campaign."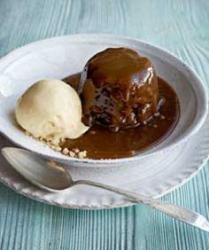 The first course of the special menu is Insalata Zucca, Speck &Bufala (butternut squash oven-roasted with chilli and garlic, and creamy buffalo mozzarella topped with a radicchio salad and smoky speck ham), cleverly executed so the crisp salad cuts through the creaminess of the cheese while you're left with a warming sapor from the sweet roasted squash.
For the main they've created Guanciale di Maiale (tender slow-cooked pork cheeks in a balsamic and cider sauce, served with a celeriac mash, spinach and a tangy salsa verde). A formidable plate of rich but soft-breakaway meat, lifted by the addition of balsamic and cider gravy over velvety mash potato. It's the kind of dish you want to jump straight into; to pick-at, pull-apart and gobble entirely.
To finish is a Torta di Fichi e Datteri (sticky date, fig and toffee pudding served with creamy organic gelato and a sprinkling of crunchy, and typically Italian, amaretti biscuit). It's a naughty ending, brimming with sweet, sticky toffee against the nutty crunch of almond biscuit.
They're three clever, well-researched dishes, each stretching the limit of regional Italian recipes, yet with the addition of Erskine and Gray's own unique input.
"Slow-cooked pork cheeks are very me", commented Erskine. "Those bold, gutsy cuts which are slow-cooked are just delicious".
The three-course menu is available now in Zizzi. For more information please visit: www.zizzi.co.uk and www.princes-trust.org.uk