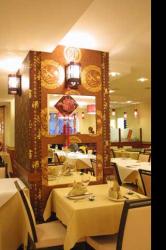 Based in Carnaby Street ourselves we have a soft spot for the sixties. If you missed the decade then a new book of photos can help you see what went on. Photographer Philip Townsend documented the Rolling Stones as they recorded in nearby Soho and his new book "Sorry You Missed The 60s" includes pics of the Stones playing in Studio 51 in Oxford St, slouching in an underpass, unsmiling and menacingly back-lit, or inhabiting beer benches outside a pub in Earls Court.
Philip will be holding court in the venerable Soho Chinese restaurant Golden Harvest on August 27th and will be signing copies of his new book "Sorry You Missed The 60s" which includes everyone from The Stones, Graham Nash, The Beatles, Obi Wan Kenobi (A.K.A Alec Guinness), Winston Churchill, Frankie Howard and more…….
To celebrate the year and all that took place, Golden Harvest will have a special menu "Back to the Sixties" from 27th of August until the end of September. Every Monday and Tuesday diners will be able to enjoy lunch and dinner from the menu which comprises of a choice of 40 dishes, all at just £2.50 per dish. Normally the same dishes at the restaurant costs upwards of £10!
A competition will also be open to all to enter from the 27th August by dropping your business card in for a prize draw. The winner will be chauffeured in John Lennon's 60s colourful Rolls Royce to Golden Harvest where a feast for ten awaits the winner and his friends. For your chance to be driven around in the legend's car, book your table now to avoid disappointment and quote "Back to the Sixties Menu".
Terms and Conditions apply.
Golden Harvest, 15-16 Gerrard Street, London W1D 6JE
Restaurant Reservation Number: 020 7494 1200