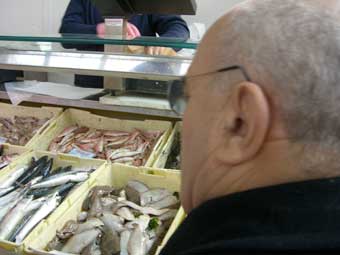 A fantastic foodie opportunity:
The Guild of Fine Food launches a competition to find a judge for the Great Taste Awards 2009
The search is on for one lucky winner to join the ranks of industry legends such as Mark Hix and Alex James by becoming a judge at the Great Taste Awards 2009.
Organised by the Guild of Fine Food, the Awards are acknowledged by producers, retailers and consumers as the definitive independent benchmark for speciality food and drink, and have been described as the 'Oscars' of the fine food world. Premium quality food and drink of every kind from cheeses to pies to sorbets to cider from every corner of the UK – and even the rest of the world – are blind tasted by a panel of independent judges from all areas of the fine food business. The standard of entries is often extremely high, and selecting the best-tasting products can be tough – discussion between our passionate judges often gets fairly boisterous and decisions are not taken lightly! Successful entries are awarded 1, 2 and 3-Star Gold, and winning a Gold Award is a major achievement – only 74 3-Star Golds were awarded last year.
The lucky competition winner will join such prestigious and well respected foodies as Charles Campion at the Real Food Festival 2009 at Earl's Court on May 9th, where they will judge beer, wine, chocolate and espresso coffee. So the challenge is set for any budding amateur food critic that can punch above their weight, which may well have increased by the end of the day! To enter, would-be judges should write up to 400 words about why they should be chosen along with their foodie dreams and aspirations to greattaste@foodepedia.co.uk. The competition is open to foodies of any age and profession. The deadline is 30th April 2009. All applications will be judged by the Guild of Fine Food who organise the Great Taste Awards.