From 2nd April across its restaurants in the UK, Hawksmoor will be updating its slow roast rump with all the trimmings with an array of new side dishes, and adding premium Prime rib and Chateaubriand feasting options for groups of two or more.
Deciding to tell traditional stuffing to get stuffed,  Hawksmoor stuffing is a mix of bone marrow, onions, high grade beef sausage and lots of fresh herbs. Joining it is Cauliflower Cheese with Montgomery's cheddar, double cream and English mustard and Roasted Bone marrow & onions, slow cooked with beef stock, garlic and thyme. 
Further new additions are the rich and meaty Celeriac mash, sausage & gravy made with slow-cooked celeriac and high-grade pork sausages and the sweet and sticky Madeira shallots. Fresh and vibrant Rainbow chard, anchovies & green sauce completes the menu.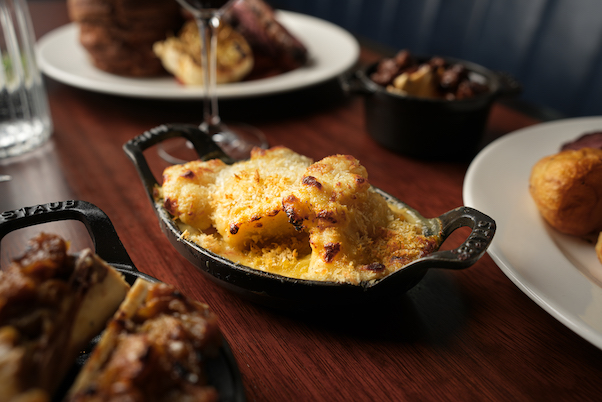 To drink, there's Hawksmoor's classic Bloody Mary or the Green Snapper (Pod Pea vodka, green tomato, jalapeño, lime) and for those on the waggon, there is Longshore Drift made with Coast Ruby non-alcoholic aperitif, grapefruit and Coast tonic.
Hawksmoor Sunday Feasting  will be available alongside a la carte menu from Sunday, 2nd April in all Hawksmoor restaurants. 
T: @Hawksmoortweets
I: @hawksmoorrestaurants