To celebrate Veganuary, OXBO Bankside, the local neighbourhood eatery at Hilton London Bankside, the design-led hotel and a Hilton flagship, is collaborating with Crackd The No-Egg Egg to launch the UK's first bottomless vegan egg Brunch Bar as part of its weekend bottomless brunch offering.
Crackd has developed the UK's first liquid vegan egg, that acts, bakes and tastes just like an egg. It is made from pea protein, 100% plant-based ingredients and contains no artificial colours or flavourings.
Created by the hotel's Executive Chef Ollie Couillaud, the Brunch Bar has been designed for all, whether guests are strictly following a vegan diet or simply enjoying the benefits of a flexitarian lifestyle Brunch Bar.
Available on the 22nd and 23rd January, the pop-up will serve plant-based versions of brunch classics, including:
Lemon Meringue Pie
Chocolate Brownies
Victoria Sponge Cake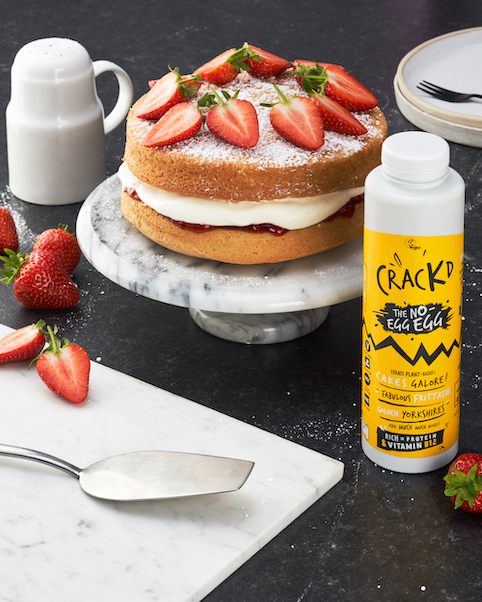 The vegan eggs will be served as part of OXBO Bankside's bottomless brunch menu, which features four courses and unlimited glasses of prosecco for £49.00 per person for a maximum of two hours (or £35.00 per person without alcohol).
The brunch starts with a buffet style selection of dishes from Chef's Traders Tables, followed by a visit to the open kitchen, where guests can watch the chefs whip up their favourite breakfast item, a main course served as sharing plates directly to the table and sweet treats to end the feast.
The bottomless brunch is available to book on Saturdays and Sundays. Bookings can be made at info@oxbobankside.co.uk and the pop-up is only available from Saturday 22nd January – Sunday 23rd January.
Address:  2-8 Great Suffolk Street, London, SE1 0UG,
Telephone: +44 20 366 75600