Iberica restaurants and picnic partner Estrella Galicia have come together to help you get out and enjoy the weather.
It might not seem like it right now – was that really snow we saw in London yesterday? – but spring is here and eating and drinking outside is now allowed.
Available for nationwide and local delivery the Ibérica x Estrella Galicia Picnic Hamper is just the beginning of a series of collaborative initiatives where they will bring the tastes of Spain from Leeds to London.
Packed full of traditional regional food carefully curated by Michelin starred Nacho Manzano of Ibérica, the picnic celebrates the very best of Spain, including bottles of refreshing Spanish lager Estrella Galicia.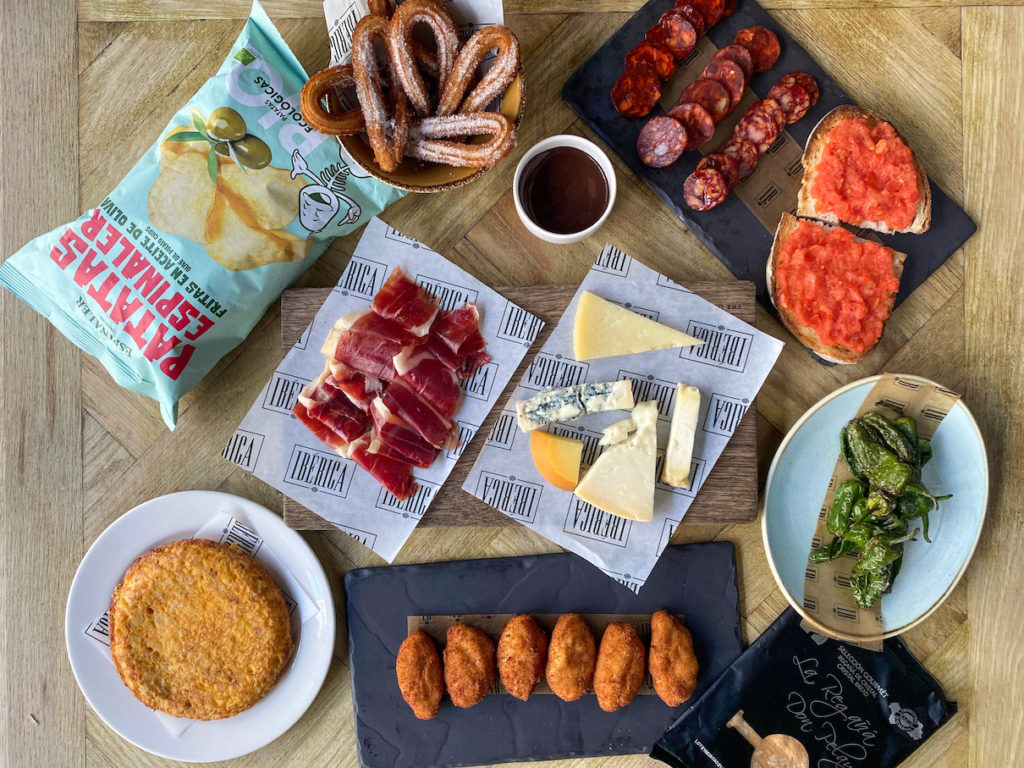 Inside, picnickers can indulge in multi-award winning Jamon Domecq, 5 carefully selected cheeses, a trio of Chorizos, Reganas (wafer bread), Spinaler crisps, four bottles of Estrella Galicia World Lager, two Estrella Galicia glasses, a very handy bottle opener, beer bottle coolers to keep your drinks fresh and Ibérica's picnic Jute bag to easily transport to your chosen park.
Available for local delivery too, guests can opt for a hot picnic including goodies such as Ibérica's famed Ham croquettes, Tortilla and Padron peppers as well as Estrella Galicia World Lager, bottle opener and the transportable bag from the online store or Deliveroo. Hot picnics for local delivery are available now from £40.
Nationwide picnics
Website here
Price from £40
Local delivery picnics available 2.5 miles from Ibérica restaurants online store or Deliveroo
Marylebone
Victoria
Farringdon
Canary Wharf
Leeds
Price from £40
#IbéricaxEstrella