Kitchen gadgets, don't you just love them? Apart from the pesky power problem that is. Now Kitchen Aid has cut the cord.
Do you find that no matter how many power outlets you have in your kitchen, there never seem to be enough.Then when you do finally manage to plug in a gadget it's not where you want it to be and the power cord is likely at any time to sweep the worktop clean when you move the device.
KitchenAid has cut the cord and introduced freedom and flexibility in the kitchen.
There are three new machines on the market that work off charged lithium batteries – a Hand Mixer, a Stick Blender and a Food Chopper. The charger is universal across all three devices.
We got hold of the Chopper and put it to work. Chop chop.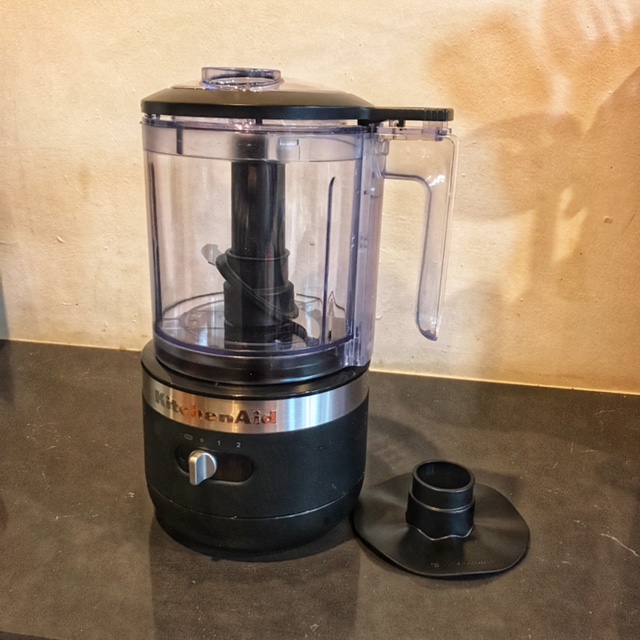 First thing you notice right out of the box is it has the classic, timeless elegance that all KitchenAid appliances have. Then you notice how very light it is.
That's because it has all plastic bodywork, which is a bit of a surprise if you're used to the Chieftain tank metal heft of the iconic Stand Mixer or Blender.But as these gadgets are designed to be easily moved about, the lightness is very welcome.
It can also sit on a shelf without bringing the whole lot down.The device needs an initial charge from empty to full of 2 hours or less. There's a quick charge option of 10 minutes. KA use onions to help you visualise power – a full charge they say will chop up to 40 onions, the ten minute option – 11 onions. That's more than enough onions.
Capacity is 1.9L and there are two speed settings to mix, chop or puree, while a light comes on to warn you when the charge is getting low.So after an hour's charge we put it to work chopping onions (of course) celery and carrot for a ragu base.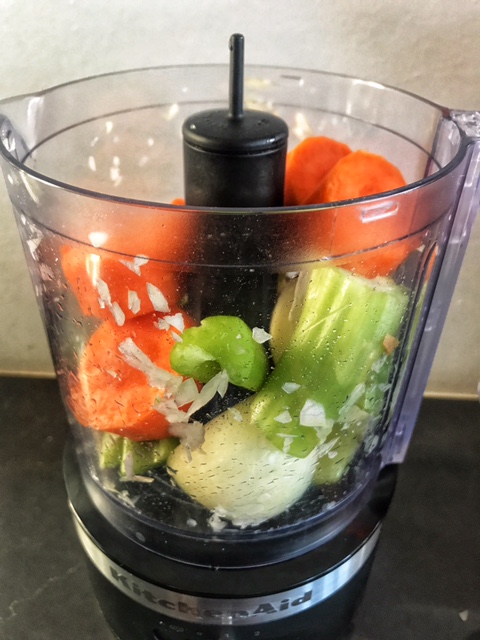 We chopped two onions into quarters, the peeled carrot into large chunks and the celery into big pieces and threw them all in. There are two speeds to the mixer and it works via a push button on the handle.
This can't be locked down, you have to maintain pressure. Of course, as a safety feature the chopper won't work unless the lid is securely in place.
We used speed one and an on/off pulsing action which reduced everything to small pieces in seconds. Next time I'd do the carrots separately as they need a bit longer chopping. That extra time made a bit too much of a puree of the softer onions and celery.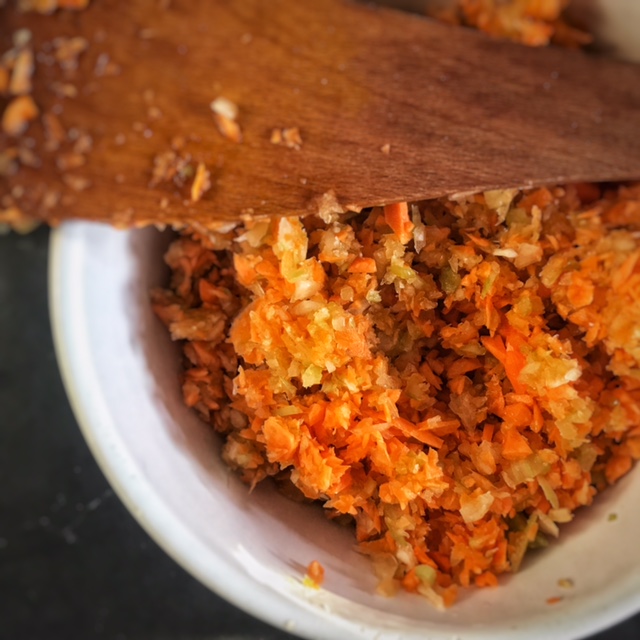 But this was perfect for then frying down to start the ragu and saved a great deal of time. Power is all you'd expect from KitchenAid and quite remarkable for a cordless
Other good uses would be hummus or pesto making, curry sauces, tapenade and anything else that needs a lot of chopping and/or oil adding.
Next up, pastry making. I like rubbing butter into flour, it's quite meditative, but it does take a while and in warm weather the butter tends to melt and that makes for less crisp and crumbly finished pastry.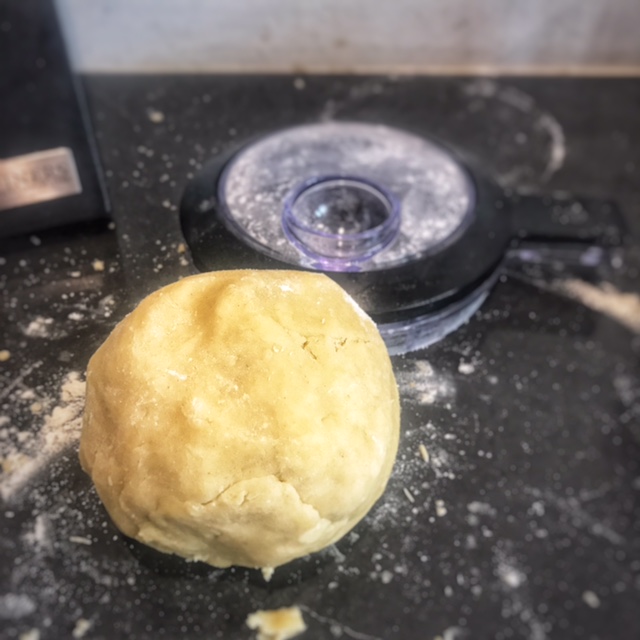 Not with the Chopper. Hard, cold, butter, flour and salt. About ten seconds whizzing and job done. Brilliant.
Add egg and milk, gently bring together and pastry is made. The final 9 inch diameter quiche had a perfect base. On this basis alone, I'd buy this device.
One more test, though. The Chopper comes with a special disc you put into the machine instead of the blades in order to make mayo.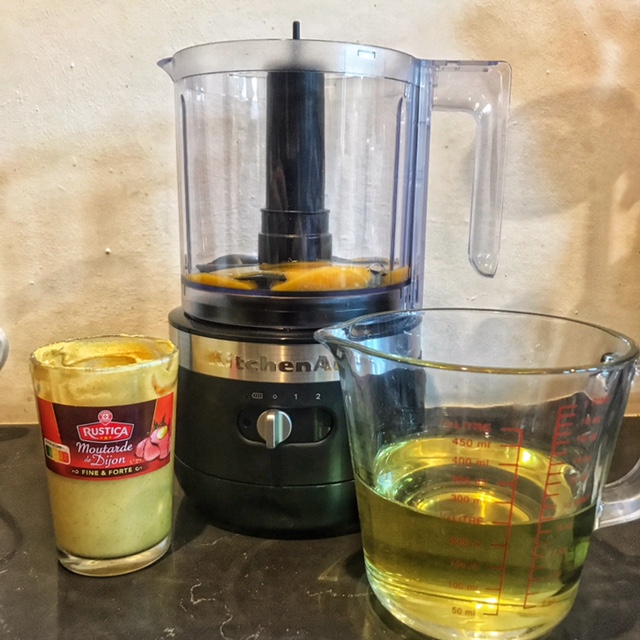 Egg yolks and mustard in the bowl then lid on.The lid has a clever depression that you top up with oil and which it then releases into the spinning eggs at just the right speed and quantity. This is key to successful mayonnaise making.
Within a few seconds we had perfect mayonnaise, something I have never managed to consistently achieve with any other device, or by hand. We oohed and ahhed at this, while sinfully eating large spoonfuls.
You could just as easily whip up egg whites or stiffen cream, and the disc is a doddle to clean and stores inside the Chopper.
Don't completely close the lid when storing, as the machine could be activated by pressure on the button if not turned off. All the non-electrical parts are dishwasher safe.
An excellent device that you'll soon come to rely on far more than any corded chopper you might have for its superior lightness, useful size and incredible convenience.
KitchenAid Cordless Chopper KFCB519ER Available in seven colours.www.kitchenaid.co.uk