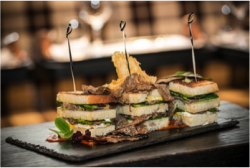 Harrods has announced the launch of Italian truffle lounge Tartufi & Friends. Opening on the Lower Ground Floor of the store in April, Tartufi & Friends will be entirely dedicated to the world of the truffle.
With flagship sites in Milan and Rome, Tartufi & Friends will be serving everything from tartare of Fassone beef with quail eggs and fresh truffle, to truffle Martinis. Customers will also be able to purchase a range of Tartufi & Friends packaged food items, including limited edition Extra Virgin Olive Oil with White Truffle, Truffle infused Chocolates, Truffle Honeys, Truffle Salts & Condiments.
Working with architect Laura Franco, who also conceived the first Tartufi & Friends store in Rome; prints from the 1500's will be used to illustrate the history of the truffle and fully immerge customers into the atmosphere of the sought after ingredient. 
Tartufi & Friends signature dishes:
Burrata with Truffle Honey and fresh Truffle
Fresh home made Tagliolini pasta with fresh Truffle
Tartufi & Friends Burger with Chianina beef, Foie gras, Sweet onion marmalade, Fresh Truffle, Mustard & mayonnaise with Truffle.
Vanilla Ice cream with Pine nuts and dried Figs in Truffle Honey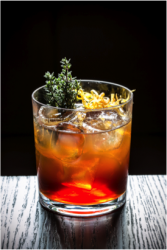 Tartufi & Friends signature cocktails:
Truffle Martini: coffee, cacao liquor, truffle honey, slices of Truffle
Savoury Truffle: sweet gin, amaretto with truffle, sweet & sour, grapefruit bitter
Rosemary Fizz: dry gin, truffle honey syrup, fresh lime juice, club soda, rosemary
Tartufi & Friends Margarita: tequila, lime, white truffle salt