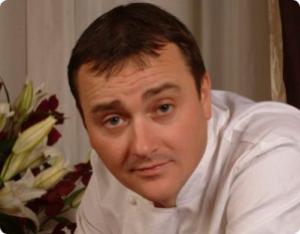 Another one bites the dust" as they say, but surely not in such quick succession? With Mark Sargeant having tendered his resignation just 4 months ago to 'Work on other projects", Chef patron of Gordon Ramsay's Maze restaurant seems to have followed suit by tendering his resignation also. Following Atherton's departure, Chef James Durrant will be at the helm at Maze instead. James Durrant is being billed at the 'next big thing' to come out of Gordon Ramsay Holdings. Hmmm, we shall have to wait and see what PR magic will be pulled out of the hat this time.
This is, no doubt, yet another devastating blow for Ramsay's empire. Departures have included Marcus Wareing, who left just under two years ago to open his acclaimed 2-star Michelin restaurant and Mark Sargeant who left to join the Pub Group 'The Swan Collection'. So who's is left? Except for Angela Hartnett and Stuart Gillies who is set to run the Savoy Grill, which is due to open later this year.
With Sargeant quitting just in time for Christmas, Gordon Ramsay Claridges losing it's Michelin star in January and now the departure of Jason Atherton, could 2010 turn out to be yet another Annus Horribilus for the foul-mouthed one? With so many of his TV shows airing, 'F-Word', 'Ramsay's Kitchen Nightmares USA', 'Hell's Kitchen USA' and not to mention 'Gordon Ramsay's Great Escapes', which prompted over 100 complaints to Channel 4 over Ramsay's 'Disrespectful" and 'Insulting" banter with locals, is it possible that Gordon if spreading himself too thinly and creating his own special edition of 'Ramsay's Kitchen Nightmares'?
The plot thickens, but whatever happens, love him or hate him, we can't seem to get enough of him, but it looks like 2010 has kicked off in true Ramsay style with plenty of highs, lows and drama to keep us hooked. Don't forget his next TV project 'Ramsay's Best Restaurant' hits our screens in September, so stay tuned folks.