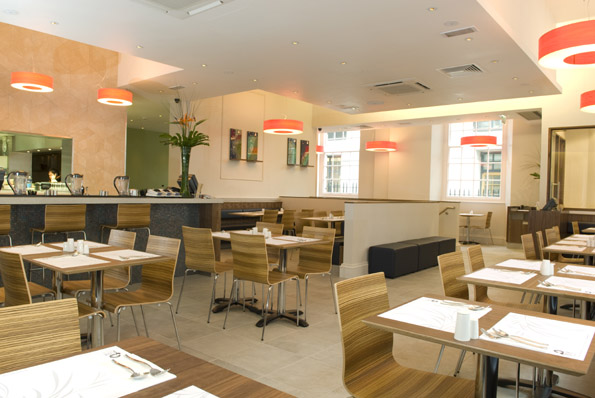 Translated Jom Makan means 'Let's Go Eat' and that simple statement is the very ethos behind this avowedly no nonsense, minimal restaurant tah aims to deliver fast, fresh, Malaysian cuisine to your table.
The restaurant offers a menu designed to appeal to both adventurous and conservative tastes. Remaining true to their roots – with Malaysian food at the very heart of the kitchen – Jom Makan features dishes that reflect the street food vendors and family kitchens of the true Malaysia.
The style is modern and the accent is on fast and fresh – so it should be perfect for a quick lunch or supper after work with friends. Signature dishes include the ubiquitous chicken and beef Satay, aromatically spiced Nasi Lemak – a melting pot of coconut milk rice, beef rendang and fried anchovies and Assam Laksa – tamarind infused egg noodle broth with boiled egg and lime.
Jom Makan in Pall Mall East, right next to Trafalgar Square is one of only a handful of Malaysian restaurants in the UK and is set to be the first in a group of modern Malaysian eateries intending to awaken the British palette to the exciting flavours of Malaysian food. Equally impressive is its location and interior, with the contrast of its architecturally grand exterior with the airy and contemporary space inside, complimenting the welcoming environment for all to enjoy.
Bringing the unique aromatic flavours of Malaysian food to the bustling streets of London, JOM Makan is the perfect cultural ambassador for this significantly underrepresented cuisine.
For further information visit www.jommakan.co.uk