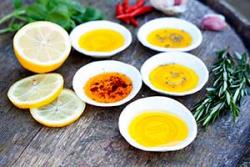 Britain's favourite local food hero was last week unveiled as Leona Kane, founder of Broighter Gold Rapeseed Oil, at an event held at London's Hotel Indigo Kensington.
Kane, from Myroe in Northern Ireland was crowned the winner of the Flavours of the Neighbourhood competition, launched by the Hotel Indigo chain in January to find the best local food artisans, vendors and producers in Britain.
Over 7,000 Brits voted for their neighbourhood food hero, resulting in six finalists including Ramsay of Carluke, Scotland's oldest surviving bacon curers, and Indian Tadka, a company which holds Indian cooking workshops and Supper Clubs in Hove, East Sussex.
But Kane struck gold and won the prize of £1,000 and a professional food photoshoot.
Judges TV food presenter Jimmy Doherty, Waitrose magazine editor William Sitwell and award-winning food blogger Kerstin Rodgers praised Broighter Gold for its velvety, nutty flavour, a result of the unique soil where the rapeseed is grown, and the way the product's reputation has enhanced the community.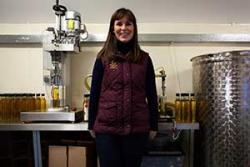 They said that as the rapeseed oil burns at a much higher temperature than olive oil, it is the perfect ingredient to use for cooking roast potatoes, and that it will catch on as an alternative to olive oil.
Kane discovered Broighter Gold by accident in 2006 when she ran out of olive oil while cooking steak. Her husband Richard, a fourth generation farmer, suggested using the cold-pressed rapeseed oil he'd been using to make bio-diesel.
The pair soon realised that it was a winning formula. Not only did the oil taste delicious but it could be used at high temperatures and contained half the saturated fat of olive oil. The product has been used by chefs James Martin and Simon Rimmer and was even sampled in dishes eaten by The Queen.
The other competition finalists were Vintage Tea Company in Penllergager, The Albion Bakehouse in Merseyside and Buckingham's Cake Palace in Birmingham.
Hotel Indigo is an upscale boutique brand owned by InterContinental Hotels Group (IHG). Each hotel reflects the local culture, character and history of the surrounding area.
Photos:Rick Foulsham.