Beany Green is set to bring The City lunchbox to life this April with its distinctive blend of Aussie coffee, bold healthy food and unique street art.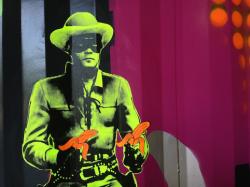 The new 30 seater cafe sits within a stone's throw of the independent's tiny buzzing coffee kiosk, which became a coffee institution almost immediately when it opened two years ago. It will join an impressive line-up of new operators opening in the Broadgate Circle including Yauatcha, The Botanist, Jose Pizzaro and Franco Manca.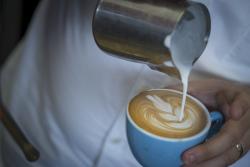 The bigger space will allow the Aussie independent to showcase its healthy-focused all day food offering. From its gluten free Broccoli Bread topped with avocado, poached eggs and tofu mayonnaise to its award-winning Banana Bread Sandwich and the Full Bondi (full English breakfast with avocado & lemon), Beany Green will show The City how to brunch, Melbourne style.
The brand will offer an open'kitchen table' lunch counter, complete with huge daily-changing salads (devised by Ottolenghi-trained Executive Chef Tricia Jadoonanan and prepared in-house), handmade protein balls and toasted spinach wraps stuffed full of goodness.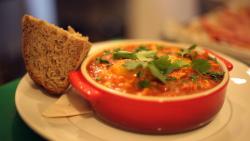 While Beany Green's Detox Box (three raw salads plus spicy vegan Beany Ball and tofu mayonnaise) will appeal to health-conscious office workers, its Ginger Pig lean beef sliders and Bacon Wrap (crispy bacon, fried eggs, chilli pesto, mature cheddar pesto and spinach) will satisfy even the hungriest Londoners. Beany Green will punch out even more perfectly executed flat whites from its new unit, courtesy of a custom bright yellow four group La Marzocco FB70 (affectionately named "Dolly"), triple La Marocco Vulcano Grinders and a Marco Uber boiler.
While they will continue to offer their exclusive house blend (hand-roasted by fellow Aussies, the Roasting Party), they will now introduce weekly guest roasts and a daily-changing single origin filter coffee.
Opening officially on Thursday 16th April 2015.