Looking for something special as a treat for your mum this Mother's Day? We've brought together a few ideas and some possible options that you might like to consider, whether it's chocolates, a meal out or a meal in, one of these might be just the thing you are looking for or may give you inspiration.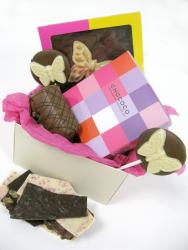 If you are looking for chocolates, Chococo, the Purbeck Chocolate Company has a range of gifts to choose from, including: the new Chococo chocolate cookbook, which is presented with a box of their freshly handmade, chocolates, their Chocolate Cocoa Pod, containing Chococo's fresh cream truffles as well as milk and white chocolate flowers and butterflies, or the Mother's Day Goodie Box, packed full of chocolate treats. All Chococo chocolates are made from Venezuelan Carenero Superior bean chocolate and wherever possible they use locally sourced ingredients. Also your order will come hand packed with tissue paper and satin ribbon, to add that special touch. If your mother likes chocolate this might just be the place to find the perfect gift for her.
For more information including prices and delivery costs go to www.chococo.co.uk where you can also make your selection.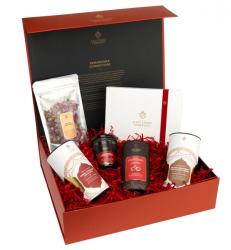 Perhaps a special afternoon tea will hit the mark, The East India Company has created a bespoke Mother's Day gift package to ensure that mums are spoilt in style this year, on Mother's Day and beyond. The goodies in the pack are themed around an indulgent afternoon tea, an occasion which is always a rare treat for busy mums. The Mother's Day selection combines traditional afternoon tea favourites such as Butter Shortbread, Clotted Cream Biscuits, Strawberry and Champagne Jam as well as White Chocolate Enrobed Strawberries and of course the Champagne Truffle Selection. For those who favour something with a little more spice, the surprising combination in Cherry, Chocolate and Chilli Biscuits might tickle those taste buds. The collection also includes Damasque Rosebuds, a fragrant infusion from a whole pink bud that come to life, unfurling when added to hot water. Recognised as a relaxing tonic this infusion would be a great Mother's day wind down to round off the tea party. Each individual element of the Mother's Day package is available separately from The East India Company.
For more information, prices and to order online, go to www.eicfinefoods.com.
You might be planning to take your mum out for lunch or afternoon tea on Mother's Day, here are some deals we are aware of.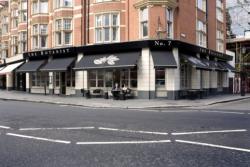 The Botanist is offering special packages from £68. Lunch starts with a glass of Champagne, followed by a choice of starters such as roasted beetroot and apple salad, crème fraîche and a poppy seed tuille or Jerusalem artichoke soup. For mains there is pan-fried fillet of Golden bream, braised chicory, monk's beard and sauce Amèricaine or a roast leg of Blackface lamb, glazed shallots, roasted potatoes and root vegetables. And desserts include bitter chocolate mousse with red wine kirsch cherry jelly and vanilla bavois; lemon meringue delice or forced Yorkshire rhubarb crumble tart. Alternatively, a Champagne afternoon tea with assorted finger sandwiches, homemade scones with Preston Hall jam and Devonshire clotted cream as well as a selection of mini sweets and cakes. If your mum is a real chocolate lover, she can opt for a luxe hot chocolate instead of the Champagne. Made with real chocolate flakes and served with a Rococco stirring stick.
Each of these packages include a bouquet of flowers, a box of handcrafted chocolates and a card, all you need to remember is to book in advance.
The Botanist, 7 Sloane Square, London SW1 8EE www.thebotanistsloansquare.com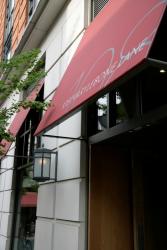 108 Marylebone Lane Restaurant, set in 'Marylebone Village', is offering a special three course Mother's Day lunch menu at £19.95. This features dishes such as: Roasted sweet pepper and basil soup with black olive croute; Prawn and avocado salad; Baked salmon with a Cornish crab crust, sautéed baby leeks and lime cream sauce; Roast sirloin Scottish beef with Yorkshire pudding and red wine sauce; Baked apple pie with cinnamon mascarpone; and Bitter chocolate and praline mousse with a mixed berry compote. You might even tempt mum to a cocktail from the bar before her meal.
108 Marylebone Lane Restaurant & Bar, 108 Marylebone Lane, London W1 www.108marylebonelane.com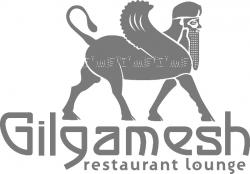 Pan-Asian restaurant Gilgamesh is welcoming mothers on Mother's Day, their entire meal will be complimentary, allowing their children to spoil them in an extremely economical way! Provided that only one mother can eat free and bookings must be for four or more, mothers can enjoy a three-course meal for free, while their guests can dine for a reasonable £32.50 per person. The set menu includes Prawn with Creamy Spicy Inside Out Sushi Rolls, Char Siew Pork Cheung Fun, Lamb Shank Mussamon and Miso Roasted Salmon with Wild Garlic Cauliflower and Wasabi Puree. Mums can round off their meal with a Chocolate Cake with Chocolate and lemongrass sauce & served with Caramel ice cream. The menu is available throughout the day on Sunday 3rd April.
Gilgamesh, The Stables Market, Chalk Farm Road, London, NW1 8AH www.gilgameshbar.com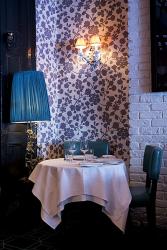 Odette's Restaurant and Bar in Primrose Hill Village have created a special lunch menu, based on recipes Chef/Owner Bryn Williams learnt from his own Mum. The Mother's Day set lunch menu is £35 per head and includes a choice of four starters, mains and desserts. With starters of Chicken liver parfait, shallot chutney & toast, Cured organic salmon, avocado, radish & ginger salad, Whipped goat's cheese, beetroot, Regent's Park honey, pine nuts or Mushroom soup, truffle cream. Mains of Roast Saddle Welsh Lamb, potato fondant, spring greens, lamb sauce, Polenta terrine, broccoli & glazed shallot, Scottish Halibut, braised fennel, orange & basil Roast salmon or Coq au Vin, baby leeks & celeriac. And desserts of Selection of British cheeses, chutney, cheese biscuits, Warm Chocolate mousse, banana & passion fruit sorbet, madeleines. Butter milk pannacotta, poached rhubarb & ginger or Bakewell tart & vanilla ice cream, there's bound to be something to suit all palates. To make your reservation contact the restaurant on 020 7586 8569 or,book on line through the link below
Odette's, 130 Regent's Park Road, London NW1 8XL www.odettesprimrosehill.com

Napket, quite a bit different from your usual café, its chandeliers and red velour seating create a whole new type of cafe dining experience, its feels rather indulgent but without the indulgent prices. You can enjoy their creations at any time of the day, ranging from a hot breakfasts, to great lunches, to three course dinners with wine or cocktails. It also serves interesting patisserie and cakes, afternoon teas, fresh juices and a selection of teas and coffees. Diners taking their mothers to Napket on Mother's Day will be offered a free glass of house wine each when mentioning this offer on foodepedia
For more information please visit: www.napket.com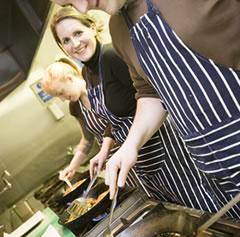 Or maybe you and your mum would like to join you in a Malaysian cooking lesson. Ning restaurant & cookery school is offering Mums a free place on its private cookery classes with celebrity Malaysian chef Norman Musa. Anyone who books into an exclusive 1-2-1 class with Norman can bring any Mum or Grandmother along for no extra cost. Classes can be arranged for anytime before September but the offer is available to buy until Mothers Day. Guests benefit from handouts, recipes, a meal, a goodie bag of spices and they can even takeaway their own cooking masterpieces.
The restaurant is also open for extended opening hours (1pm-10pm) on Mothers Day for a special Malaysian lunch and dinner menu, including great 2 and 3 course deals at £14.95 and £18.95 per person respectively.
Ning Restaurant & Cookery School is based in Manchester city centre. For further information go to: www.ningcatering.com
You might also like to look at our review of potential wines you could choose if you are cooking lunch for your mum, here, and our review of the Asda chocolate flowerpot mother's day cake, here.