A unique selection of festive gifts for the foodie who has everything
Christmas shopping can be a nightmare, especially for family and friends who seem to have it all! Nudo Adopt is changing that with a broad offering of beautiful oils and oil infused products, perfect for those looking for that uniquely memorable and thoughtful gift this festive season.  Here are a few of our favourites: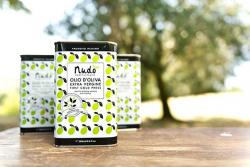 A gift that keeps on giving…
Adopt an Italian Olive Tree
Give your loved ones a truly unique gift this Christmas with Nudo Adopt's Italian Olive Tree adoption offering.
Choose between a single delivery consisting of three stylish tins of cold pressed extra virgin olive oil, straight from the adopted tree or an annual subscription with four deliveries a year (keep your eyes peeled for a two delivery option from 6th November). The continuous subscription sees a seasonal delivery of oils arriving to your loved one throughout the seasons, in Spring, Summer, Winter and Autumn. This is the gift that keeps on giving!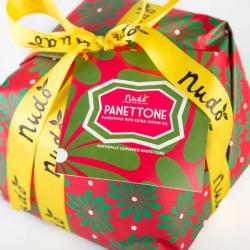 A treat for under the tree...
Nudo Panettone (£20 for 750g)
A perfect little feast for the eyes and lips for those with a sweet tooth! This lovely moist and aromatic Italian classic panettone is certain to be enjoyed this Yule. Hand baked using a traditional recipe passed through generations, this limited edition, deliciously sweet bread is infused with Nudo extra virgin olive oil. The Christmas classic would be a perfect indulgence to be unwrapped under the christmas tree.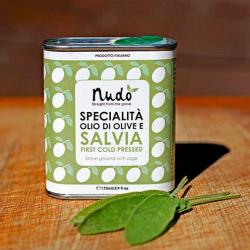 The stocking filler…
Sage Oil (£7)
This is the new flavoured oil addition to the Nudo Adopt lineup. As a result of customer requests the team got hand picking and crushing freshly harvested sage leaves to fantastic results! Using only the best Italian sage, this oil was crafted and is a perfect addition to pork, winter squash or a number of pulses and grains. This is a perfect stocking filler or gift addition for foodies who love to cook!
Watch this space! The team at Nudo Adopt are in the process of developing a number of other exclusive products for Christmas including: an oil for kids with vitamin boosting benefits, a group of essential oils to take your senses to the groves of Italy and an infused tea selection. 
Check out Nudo Adopt to find out more www.nudoadopt.com