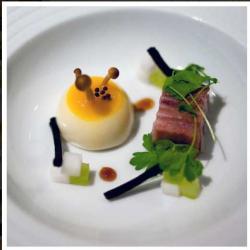 It reads like the ultimate dream holiday for any culinary aficionado. A six month trip spanning 12 countries in five-star accomondation, taking in all 108 three Michelin star restaurants in the world.
The cost? A cool £180,000. Yet the provider of this enviable experience, luxury holiday company Holidaysplease, says interest has been strong.
Holidaysplease director Charles Duncombe says "Although we are a UK company I have been surprised by the international interest in this unique holiday. We have had enquiries from Australia, China and Russia in the East to the USA and Canada in the West and we look forward to confirming some bookings soon".
People with extraordinarily deep pockets, oodles of free time and an obsessive interest in fine dining should consult the Holidaysplease gourmet holidays section for more details