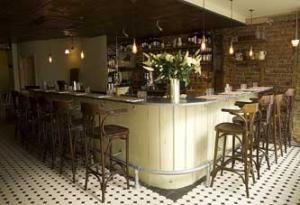 On 9th November 2010 Polpo and wine experts Wine Chap will present a one-off Piemonte Wines and Truffle evening.
A special seasonal treat for Eno-Club fans, the evening will focus on the Nebbiolo grape, and its most famous incarnations as Barbaresco and Barolo – 'the king of wines and wine of kings'.
Cicheti and small plates, prepared by Polpo's Head Chef Tom Oldroyd will be served alongside these iconic wines, each dish laced with Black and Alba white truffles.
Polpo EnoClub Truffle Special – £85 per person
Dinner starts at 7pm sharp
To book places please call 07521 176 287